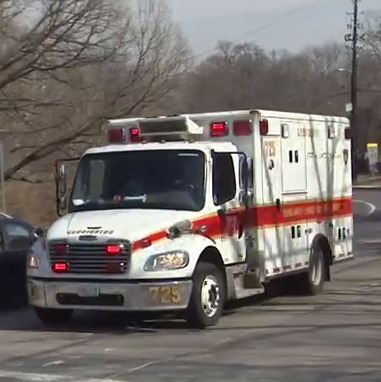 Motorcyclist Killed in Norbeck Road Collision
Updated, 1:45 p.m.: The motorcyclist has been identified as Hector Ernesto Giron Lara, 34, of Laurel.
Original post: Police are investigating a fatal collision between a motorcycle and an automobile on Norbeck Road in Rockville, according to a Montgomery County police statement.
The collision occurred about 9:15 p.m. Saturday, Sept. 16, near the intersection with Nadine Drive.
Wheaton District officers and Fire and Rescue personnel responded.
Preliminary investigation revealed that the motorcycle, a 2004 Harley Davidson Sportster, was traveling east on Norbeck Road, collided with a 2011 Toyota Camry that was traveling south on Nadine Drive, police said.
The adult male motorcycle operator was gravely injured and taken to a local trauma center where he died from his injuries, police said. His identity will be confirmed after family has been notified, police said.
The Toyota was being driven by a 17-year-old girl with a 14-year-old male passenger.  They were not hurt, police said.
The wreck remains under investigation by the Collision Reconstruction Unit, police said.  Investigators are urging anyone who witnessed this collision to call the unit at 240-773-6620.