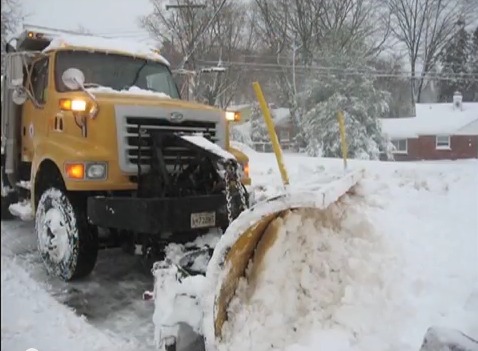 "Motorists Should Not Be Out Unless It Is An Absolute Emergency"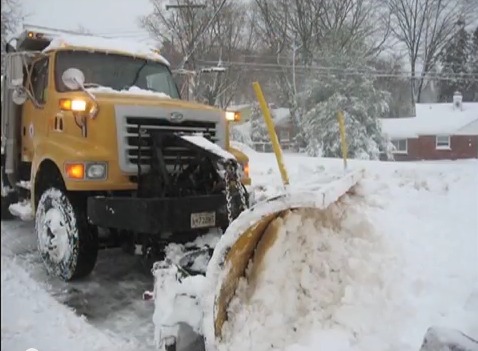 The administrator of the State Highway Administration (SHA) is urging travelers to stay off the roads this afternoon and evening as moderate to heavy snow is falling in all areas west of the bay, with sleet and freezing rain expected later tonight. SHA crews are plowing and salting across the state and will continue operations throughout the day and tonight.
"Motorists should not be out unless it is an absolute emergency." said SHA Administrator Melinda Peters. "With the intense rate of snowfall, we are seeing roads become snow covered shortly after our plows have cleared the lanes. People who are traveling are becoming stuck and average travel speeds are well below 20 mph. Crews will only be able to get highways to bare pavement well after precipitation ends."
SHA maintains the numbered roads in Maryland with the exception of those on Baltimore City or tolled roads (including the ICC, I-95 north of Baltimore City, the Chesapeake Bay Bridge. etc.). For those who wish to inquire about non-state roads, click here for a list of County roads departments.
Long distance commercial truck drivers may take safe haven during the storms at select SHA park and ride facilities across Maryland. Click here for a list of park and rides that are available. Dispatch centers should consider delaying shipments during the storm to prevent potential problems for commercial vehicles and drivers. A large truck stuck during a storm diverts emergency responders and can create significant traffic backups and impact snow removal operations.
Travelers may obtain the latest free traffic and weather information by calling 5-1-1 from a landline or a hands-free mobile device or logging onto www.MD511.org. Maryland's 511 service now offers free text and email alerts for most frequented routes through 511Direct – simply register and set your routes and preferences online.