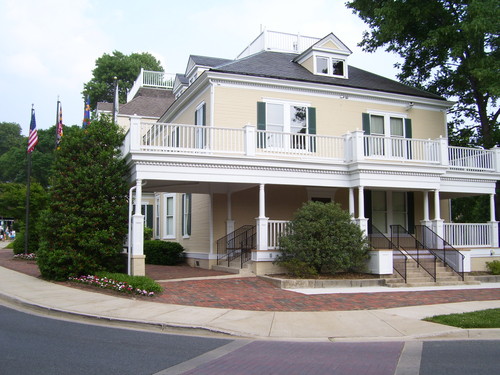 MPDUs Available at Summit Hall Reserve
The city of Gaithersburg is announcing the availability of Moderately Priced Dwelling Units (MPDU) and Work Force Housing Units (WFHU) at Summit Hall Reserve, a new development by KB Homes. When complete, the community will consist of 53 townhomes and 28 two over two condominium units.  The property, located on West Deer Park Road, offers six MPDUs and six WFHUs. This is the city's first for-sale development that offers affordable units to households with incomes up to 120 percent of Area Median Income (AMI).
 Six three-bedroom MPDU townhome and condominium (two over two) units are available for $238,053. Six WFHU townhome and condominium (2 over 2) units are available for $306,069.  Priority households include Public Safety Workers, K-12 Montgomery County public and private school employees, and full-time employees of the city of Gaithersburg.   Eligible displaced tenants from properties within the city of Gaithersburg also have first priority for these units.
The city's closing cost and down payment assistance program (up to $20,000) may also be available for purchasers of these units.  Applicants must be first-time homebuyers (unless the City Manager approves a waiver) and meet income restrictions.  The Summit Hall Reserve MPDUs and WFHUs are being sold under the city's affordable housing program.
For information on Summit Hall Reserve, or other MPDU opportunities in Gaithersburg, visit the city's website at www.gaithersburgmd.gov/housing or email at mpdu@gaithersburgmd.gov.