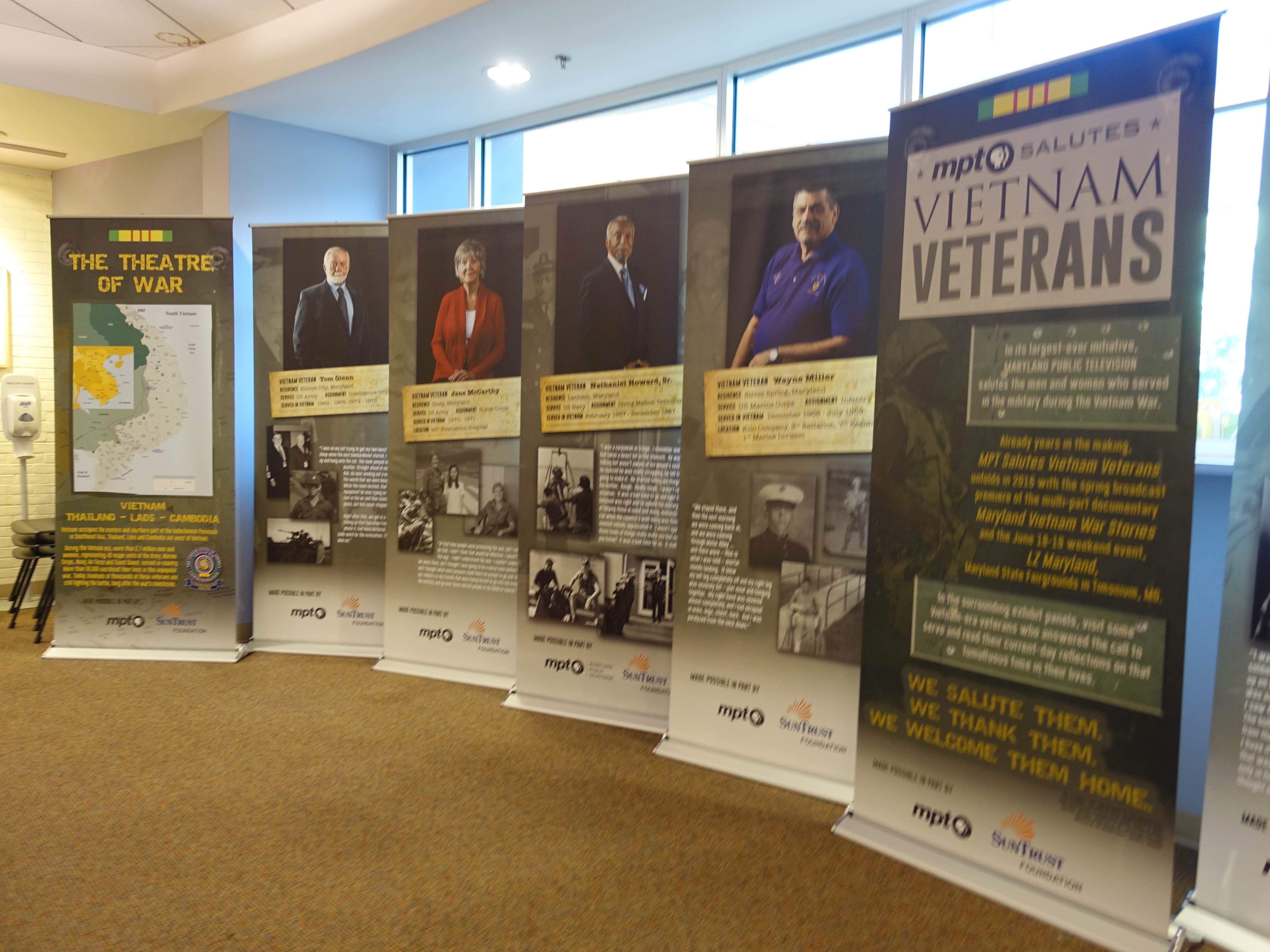 MPT's Traveling Vietnam Veterans Exhibit Arrives in Montgomery County (PHOTOS)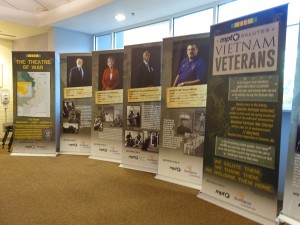 For the next couple of weeks, Montgomery County is hosting Maryland Public Television's (MPT) Vietnam Veterans Traveling Exhibit.
The exhibit is at Montgomery County's Bethesda Library branch, 7400 Arlington Road, now through Oct. 19. It will be on display from Oct. 19 – Nov. 9 at the Rockville Library branch, 21 Maryland Avenue.
The exhibit is making its way around Maryland through next June to celebrate the military service of Marylanders during the Vietnam War. The public is invited to check out the display.
The traveling exhibit features both current-day and wartime images of ten or more men and women along with their recollections from the war. There are also opportunities for visitors to craft messages for veterans. Both libraries are open from Monday -Thursday, 9 a.m. until 9 p.m. and on Fridays and Saturdays from 10 a.m. to 6 p.m. The libraries are also open on Sundays from 1 – 5 p.m.
MPT Salutes Vietnam Veterans is a multi-year project, to recognize and thank those who served in the war during the Vietnam era. You can find out more information, here.
On Oct. 24th, Montgomery County will salute its Vietnam veterans at a special program at the Universities at Shady Grove. You can register for that event, here.
PHOTOS | Michael Walsh