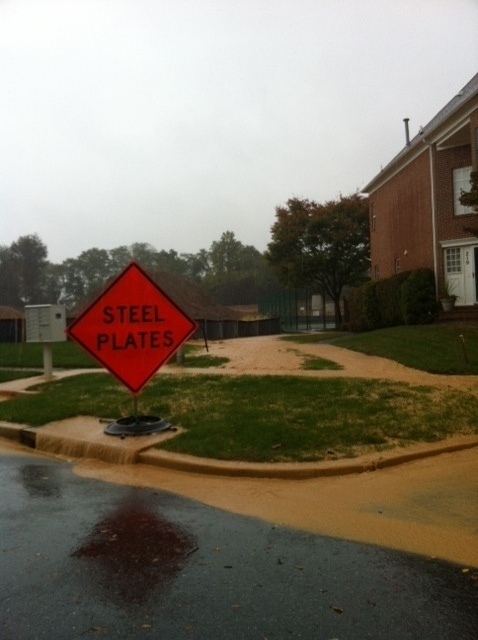 Flood Warning for Montgomery County
UPDATED 3:05 p.m.
The National Weather Service has issued a flood warning until 3:30 p.m. for Montgomery County.
Earlier today, Gaithersburg officials closed Game Preserve Road because of flooding concerns.
In the community of Quince Orchard Park (QOP), rains washed a flood of mud from a nearby construction site onto several adjacent properties.
Gaithersburg city officials were alerted and a temporary fix and cleanup was ordered.
Most of the muddy mess is occurring along Winter Walk Drive in QOP.
A meeting with all parties is also scheduled for 10 a.m. on Oct. 3 on site to discuss the mud issue in QOP.