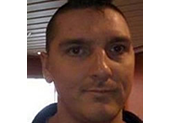 Murder Suspect Tomaszewski Remains Held Without Bond (PHOTOS)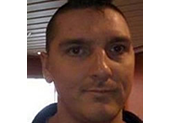 The man charged in the double homicide of the Vilardos remains in jail tonight with no bond.
Scott Tomaszewski made his first appearance, via a camera, in a Montgomery County courtroom today after he was extradited on Friday from Alaska.
Judge Jeannie Cho set a prelimininary hearing date of June 26 in the case.
When asked by the judge if he had seen the charging documents, Tomaszewski said, "Yes, I did your honor."
Tomaszewski is represented by defense attorney John Kudel who did not request a status change in his client's bond. Three members of the Vilardo family were in court for the hearing, but did not speak with the media.
Kudel told reporters after the hearing that his client is in shock and bewildered.
State's Attorney John McCarthy also addressed reporters after the hearing.
McCarthy described the early May homicides as brutal and severe. He would not comment on the motive in this case.
State's Attorney John McCarthy says Vilardo homicides were brutal and severe. pic.twitter.com/Ck2lxWYK2X

— krista brick (@lmjpbrick) June 1, 2015
Tomaszewski attorney John Kudel says his family is in shock. pic.twitter.com/evpbXWPXZR

— krista brick (@lmjpbrick) June 1, 2015
Kudel says his client is in shock and bewildered. pic.twitter.com/KgJvyNqmzc

— krista brick (@lmjpbrick) June 1, 2015