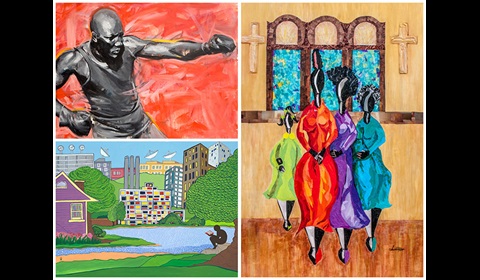 Music, Arts and Essay Contest to Celebrate African American History Month
To celebrate African American History Month the City of Gaithersburg hosted an essay contest open to elementary school students in third through fifth grade.
The theme was "What lessons can we learn from the life of Nelson Mandela?" and Kayla Sinkler, student at Rachel Carson Elementary School, took the first place. Keya Pawar, student at Diamond Elementary School, took second, and Karina Hafeez from Dufief Elementary School, received third place.
"The Multicultural Affairs Committee members feel that celebrating cultures offers the opportunity to educate and entertain the public with the hopes of creating unity and understanding," Andi Rosati, senior recreation program supervisor for the Parks, Recreation and Culture at City of Gaithersburg, wrote in an email to MyMCMedia.
According to Rosati, the student essay contest had 28 entries and started on Dec. 19, 2014 and ended on Jan. 16.
The fifth graders are scheduled to be recognized during a special reception on Feb. 18 at the Activity Center at Bohrer Park in Gaithersburg.
Rosati added that the event will also feature three African American artists: Sandra Davis, Elroy Williams and Cynthia Farrell Johnson whose work will be on display at the Activity Center March 15.
"Each artist will make a presentation on the correlation between their artwork and African American History month," she wrote.
Chauncey Exton, the lead singer for gospel recording artists, The Sons of God, is also scheduled to sing during the special tribute.
The reception is free and open to the public, but reservations are required. To find out more, email mac@gaithersburgmd.gov by Feb. 16.