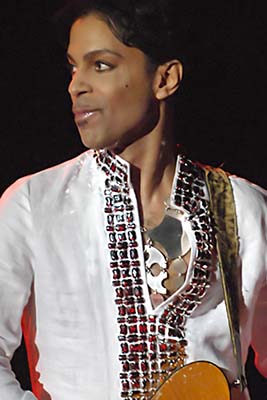 Music Icon Prince Dies at Age 57
Millions all over the world continue to mourn the death of music legend Prince. He died at the age of 57 at his Paisley Park estate in Minnesota on April 21st, according to the Carver County Sheriff's Office.
Carver County Sheriff Jim Olson released a statement about Prince's death. According to the news release, police arrived on scene at Paisley Park Studios at 9:43 a.m. on April 21, where they found Prince unresponsive in an elevator. First responders performed CPR, but were unable to revive him, Olson said in the statement. Prince was pronounced dead at 10:07 a.m.
Prince's body was cremated at a private ceremony attended by close family, friends, and fellow musicians at his home on Saturday, according to reports.
The pop icon's career spanned more than 30 years and his influence as a singer, songwriter, instrumentalist, and producer transcended genres. His album "Purple Rain" is regularly ranked as one of the best albums ever and considered a masterpiece. Following his death fans around the world honored Prince by holding "Purple Rain" dance parties, while many theaters across the country and holding special screenings of the movie.
But, Prince's music is just one part of a larger enigma. He was a creative force that always pushed boundaries with his flamboyant style, larger than life stage presence and personality. The loss of his Royal Badness is truly a big blow, but his cultural impact will always remembered.
A.J. Verdelle says @prince was a genius. @mymcmedia pic.twitter.com/YmESqjB5XK

— Willie James Inman (@imwilljames) April 21, 2016
Johnny Brown says we lost a great musician. @prince @mymcmedia pic.twitter.com/w6IU5addMf

— Willie James Inman (@imwilljames) April 21, 2016
"'A strong spirit transcends rules,' Prince once said—and nobody's spirit was stronger, bolder, or more creative." —President Obama

— Barack Obama (@BarackObama) April 21, 2016
#Prince was an inspiration — not only for his musical genius, but for using his talents to make the world more caring and just. RIP

— Chris Van Hollen (@ChrisVanHollen) April 21, 2016