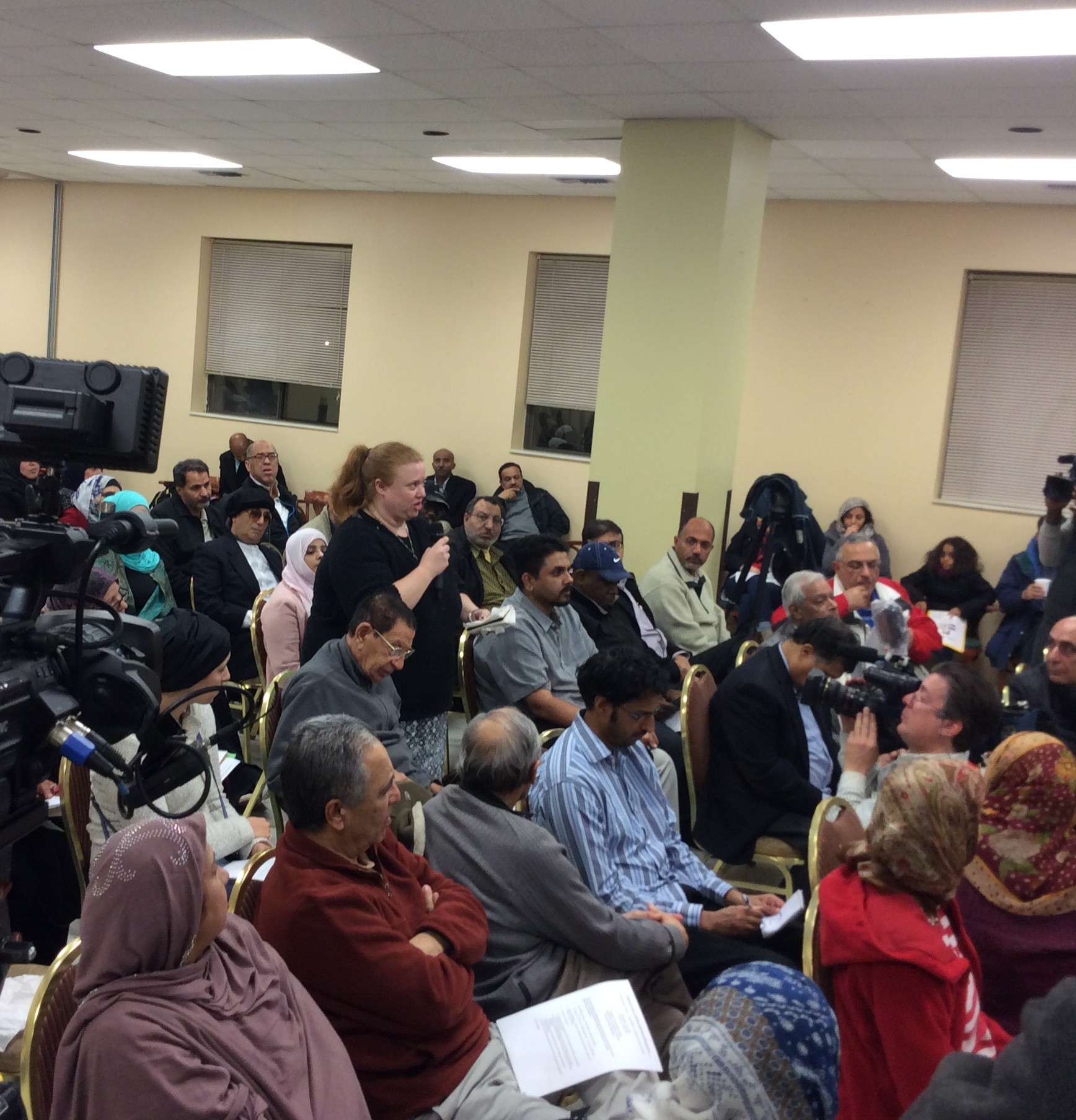 Muslim Community Members Speak About Discrimination Concerns at County Meeting (PHOTOS)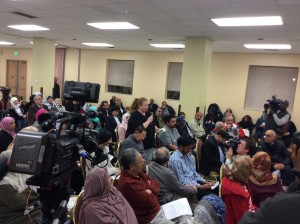 Dozens of Muslim community members attended a special meeting, held by the Montgomery County Office of Human Rights Committee on Hate and Violence, at the Muslim Community Center in Silver Spring  on Thursday.
The meeting provided an opportunity for local Muslim-Americans to speak out about the discrimination the community is facing to County officials and police in light of recent terrorist attacks .
Discrimination in schools was the hot topic of the night.
"Our public schools, they don't have the support that our kids need, probably they have support for other ethnic groups, but specifically for Muslim children, they don't have the support. And I believe that because I have four children and the trust is not there. The resources are not there for Muslim children. This has to change. MCPS has to take more responsibility," said Samira Hussein.
Distrust between community members and law enforcement, as well as misrepresentation in media were also big topics of discussion.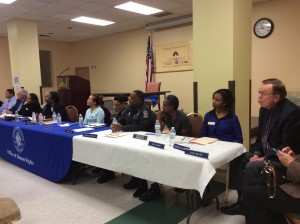 "I don't have that relationship of complete dependence and trust with the police," Hiba Akhtar said. "I think the police need to step up…and really let us know that we are taken care of, we are kind of a special entity right now, special community right now," she said.
"I think it's a key concern not only in Montgomery County, but everywhere nationwide is how we're being portrayed," Shahnaz Baten said.  "The media plays…24 hours certain images, certain perspectives. Donald Trump got so many minutes on the air for foolish comments that he made, yet it was covered fully," she said.  "The media has a certain perspective and we need to change it," Baten said.
According to a news release, The Human Rights Committee convened the meeting, "because of recent hostile backlash and importance of a united response against prejudice and paranoia."  The committee addressed four topics:
The key concerns impacting the Muslim community.
How COHV can best support the Muslim community and their initiatives.
How the community is utilizing its resources to respond to the negative environment.
The impact on youth, and whether children are being bullied at school.
Committee members will review the concerns discussed at the meeting and there are plans to convene another public meeting to share possible solutions in a few weeks.
Community members concerned about image portrayed by media, brings up Donald Trump coverage. @mymcmedia pic.twitter.com/J5li6AK2ug

— Maureen Chowdhury (@MediaMaureen) December 11, 2015
Community members express concerns on discrimination in schools. @mymcmedia pic.twitter.com/RATYRoFScL — Maureen Chowdhury (@MediaMaureen) December 11, 2015
Committee and police emphasize the importance of reporting a hate crime and define what a hate crime is. @mymcmedia pic.twitter.com/9QKQ2QBhO7

— Maureen Chowdhury (@MediaMaureen) December 11, 2015
Police going over hate incidents for the month. @mymcmedia pic.twitter.com/c9X2Jnv0Wo — Maureen Chowdhury (@MediaMaureen) December 11, 2015
The committee to discuss concerns impacting the Muslim community in light of recent terrorist attacks.@mymcmedia pic.twitter.com/dNbuMkNtrd

— Maureen Chowdhury (@MediaMaureen) December 11, 2015
Montgomery County Human Rights Committee on Hate and Violence special session being held at Muslim Community Center. pic.twitter.com/eEVZjEaeMk — Maureen Chowdhury (@MediaMaureen) December 11, 2015

Related Posts: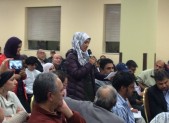 The Montgomery County Office of Human Rights Committee on Hate and Violence held a special meeting at the Muslim Community Center in Silver Spring on Dec. 10th. Local Muslim-Americans voiced their concerns about issues impacting the community in light of recent terrorist attacks. MyMCMedia's Maureen Chowdhury reports. Related Posts: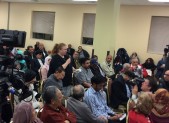 Dozens of Muslim community members attended a special meeting, held by the Montgomery County Office of Human Rights Committee on Hate and Violence, at the Muslim Community Center in Silver Spring  on Thursday. The meeting provided an opportunity for local Muslim-Americans to speak out about the discrimination the community is facing to County officials and police […]