MVA Drops Parallel Parking from Driver's License Test
If you listen closely you can almost hear a collective sigh of relief from 16 year olds across the state.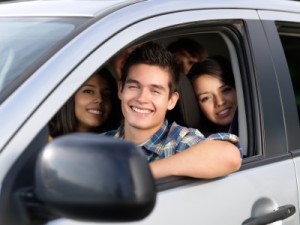 The reason – the Maryland Motor Vehicle Administration officially removed parallel parking as a required test element on the driver's license test on a statewide basis starting today.
According to Buel Young, spokesperson for the MVA, the administration determined that completing a two-point turn and backing up are similar enough to parallel parking to eliminate the parking element from the test.
"The MVA consistently evaluates its assessments of both the knowledge and skills tests. In analyzing the skills test, it was determined that the currently used 2-point reverse turn, when combined with the on-road portions or the test, adequately assessed the individual's ability to operate the vehicle," Young told MYMCMedia Tuesday.
You can find out more about the MVA tests here.
Young said parallel parking is still taught in driving schools.
"We encourage everyone to know how to do it," he said.

Related: