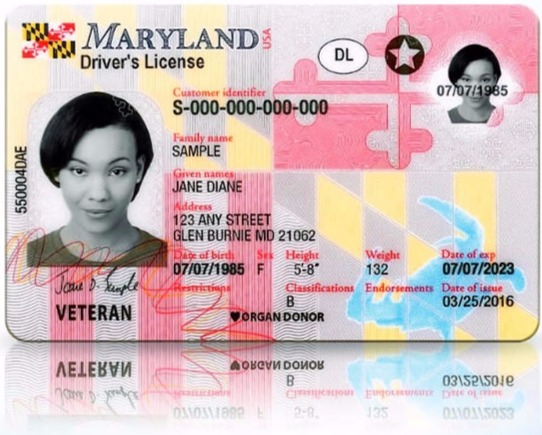 MVA Extending Hours in Gaithersburg Branch
Starting Tuesday, the Maryland Motor Vehicle Administration will extend hours at its Gaithersburg branch, as well as its locations in Baltimore city, Easton, Essex, Frederick and Westminster.
The MVA is extending hours at several of its branches to assist Marylanders submitting required documentation for federal REAL ID.
The offices will serve customers from 8:30 a.m. to 6:30 p.m. Tuesdays and from 8 a.m. to 4:30 p.m. Saturdays, for driver's license services only. Additionally, the Loveville branch in St. Mary's County, which previously was not open Saturdays, will have hours for driver's license services only between 8 a.m. and noon Saturdays.
In total, MDOT MVA has added 868 appointments to its weekly schedule during the extended hours at these seven locations. The other service hours will continue through Tuesday, July 2.
In March, MDOT MVA began extended hours Tuesdays and Saturdays at eight high-volume branches: Annapolis, Bel Air, Columbia, Glen Burnie, Largo, Parkville, Waldorf and Walnut Hill.
The extended hours at those branches ended Saturday, May 4. More than 3,500 customers have received service during these extended hours. All of MVA's 24 branch locations continue to serve customers from 8:30 a.m. to 6:30 p.m. Thursdays and open at 8 a.m. Saturdays.
Congress passed the federal REAL ID Act after the Sept. 11, 2001, terrorist attacks and creates standards for secure driver's licenses and ID cards nationwide. As of October 1, 2020, all Marylanders must have documents on file and be REAL ID compliant in order to use a state-issued driver's license or ID card to board an airplane or enter federal government facilities. The federal REAL ID Act requires residents to bring in documentation of age and identity, social security and two documents proving a Maryland residential address.
Customers are encouraged to visit the REAL ID webpage at www.mva.maryland.gov/realid to determine their REAL ID status. The website provides a guide that allows customers to go through a checklist of documents acceptable for REAL ID, and contains a toolkit with videos, sample communication and more to help prepare family, friends, employees, students and others for the October 1, 2020, federal REAL ID deadline. The site also walks people through the process of making an online appointment. MDOT MVA recently began calling customers to remind them of their appointments and ensure they are prepared for a REAL ID visit.