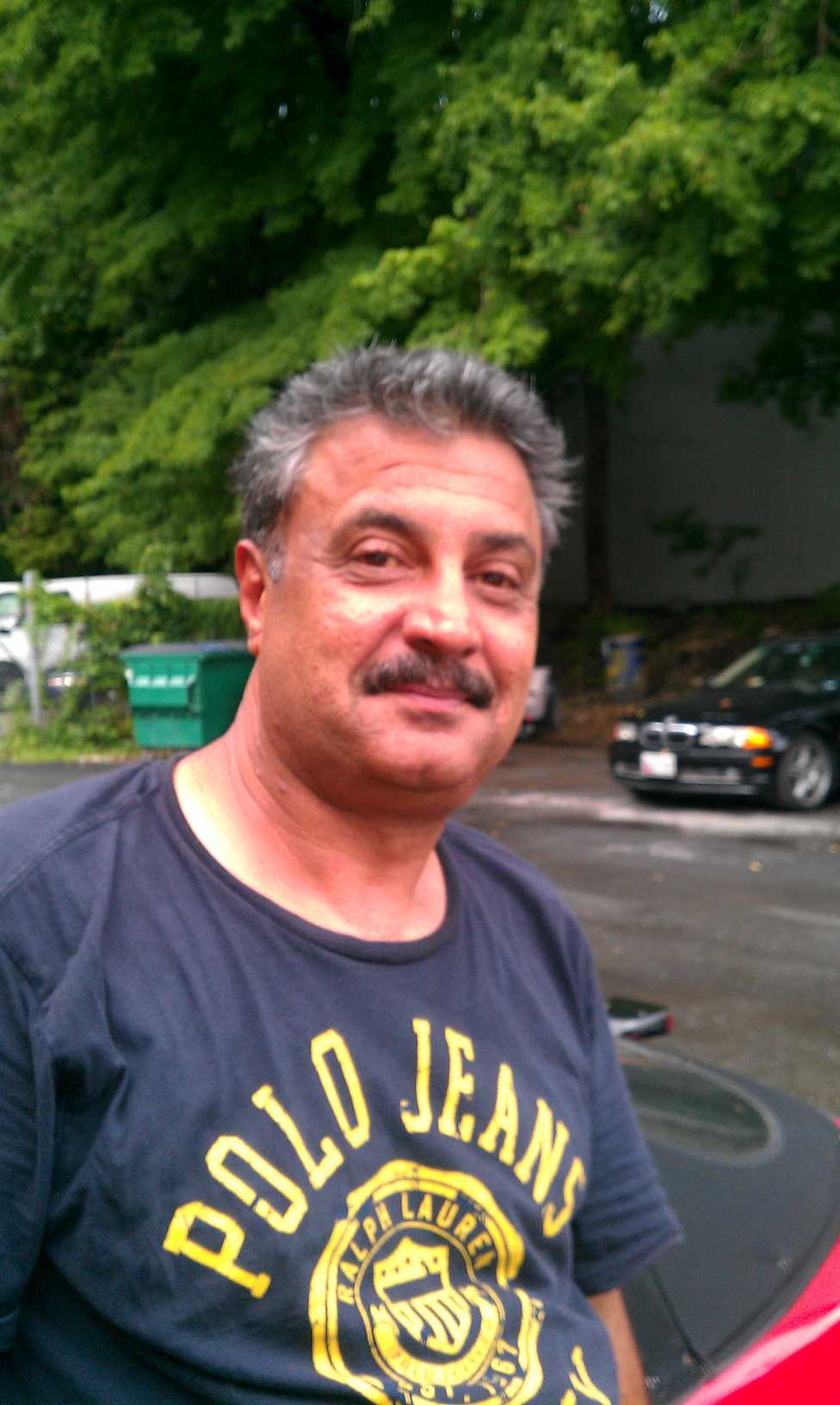 My Favorite Mechanic
Thanks so much for coming back for more. I was surprised at the response of my first blog……people actually read it. That's amazing.  I had many people say they would come back. At least 3 people did. One friend said she was going to get some popcorn and wait. This is very encouraging to my self-esteem.  My goal would be to become an Internet sensation like that Chief of Police in Ohio, who writes a great blog on his official police stations Facebook page. He has me hooked and I hope to get you hooked to my blog.  I am suppose to write one every week so we will see how that goes. I have three children that I can blame if I can't find the time.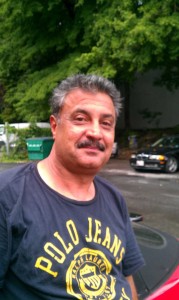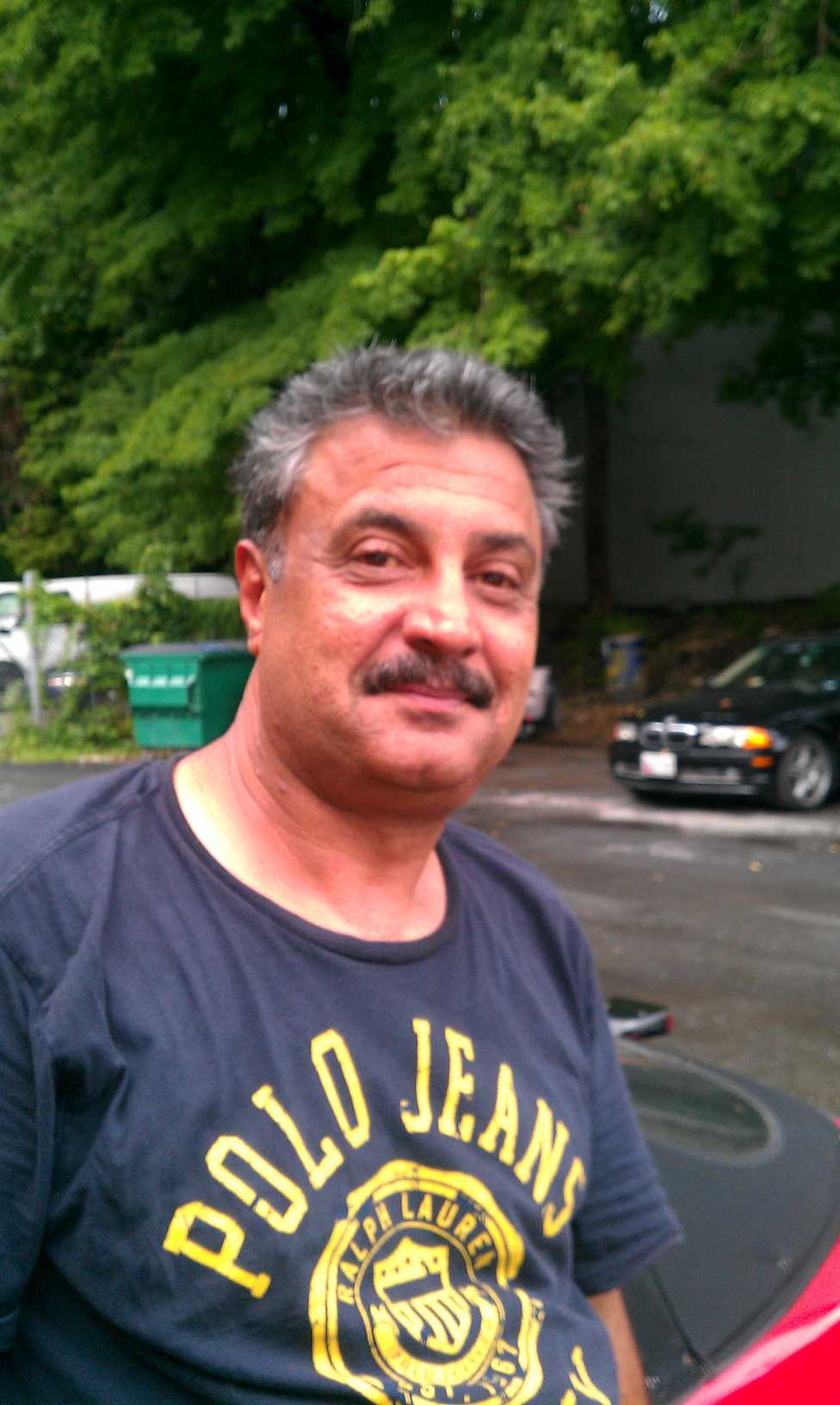 So I had a whole bunch of things to talk about today, the trial and tribulations of the Johnson's, because lord knows it is never ending adventures in my household. For example, why am I the only one qualified to wash dishes and feed the one fish that we have, or give water to the dogs? I will save that for next time.  I need to change the subject to a melancholy  one. My mechanic died. His name was Homie. Yep, his mother named him Homie.  I made him prove it to me one day just because I thought it was the coolest name one could have. He showed me his driver's license and confirmed his name was indeed Homie. I am so glad we met. I am also pretty positive he is glad he met me too. I probably contributed to the payment his lease on his building. My car broke down on I-270 last Saturday morning, one of those rare occasions I had to work on the weekend. I was hesitant to call Homie and I didn't because I knew he was sick and it was so early, so I called my back up mechanic, his name is not as cool as Homie. I realized why I am such a loyal customer to A-1 Automotive in Rockville. I met Homie a few years back when my Mercedes needed some work and I didn't want to take it to the dealership. Whoever wants to take it to the dealership…..not me. I would have to get three or four more jobs to pay them to work on my car. I was referred to him by my friend Ronnie. Ronnie said "He's like family, he is honest and his name is Homie." Of course I looked at him crazy but I trusted my friend and went ahead and called Homie. We hit it off right away. He welcomed me into his shop like I had been like "family". "What can I do for you honey?" Those were his first words to me. Some might be offended but with his thick accent and his charming personality how can I not trust him. Right? I ended up being a regular there as with all the wear and tear I did on my car I kept Homie busy. He realized that I woke up every morning at 2:19 a.m. so he was very thoughtful on how he was going to handle me when I came in after work. "Honey, take my car to Starbuck's and get some coffee and I will call you when it is finished." Now every time it was a different car so I always wondered if he was giving me a car he just fixed so I could test it out. It was quite the possiblity…but one can only imagine now. Every time I would call Homie he wouldn't let me get a word in without asking about my children. After he confirmed that all is well with the family he would then ask me what he could do for me. I always answered by saying well I am going to help you with your lease this month. Of course we would laugh, his laugh was infectious. A lot of the time I couldn't give him the full amount but that was no problem. "Honey just come in when you get paid and you can pay the balance." How could you not love Homie? He understood how hard it can be as a working parent. Unexpected expenses can wipe you out at a moment's notice. He had children of his own, they are young. I can't remember exactly but I think his son was around seven years old. Boy did he glow when talking about him. When we would talk on the phone he always said "Hug your kids for me." Some might think it is awkward, but deep down I wondered if he knew something was going on with his health. I never took it for granted and I always hugged my kids because Homie said so. In the end I appreciate that more than anything.
The last time I saw Homie was about 3 months ago. I went in to get…wait for it….my Mercedes fixed again. But this time my Husband came with me. I think I actually walked by Homie because he was almost unrecognizable. I didn't dare ask him what was going on, I guess I kinda knew. I played it off while my husband and Homie were conversing. When we got back into the car my husband broke the news to me that Homie told him he had cancer. I was floored. I cried. My husband looked at me crazy. But my husband didn't get the same treatment as I did. Homie would never call my husband "Honey." As a matter of fact Homie would always mention I am going to treat you right because your husband is a very large man. I agree you don't want to mess around with him, as he is very intimidating. My husband used to play football and was an offensive lineman for many years.  It was always fun to see them interacting, Homie wasn't scared of him but respected him like he did with all his customers.  I left there that day knowing that would be the last time I would see him. I just knew it. I didn't want to accept it but I knew. Cancer sucks. It took my mom's life seven years ago. Cancer takes the good people and I don't know why. I went to pick up my truck last Friday and I noticed there was black bunting over the door to the shop. I stopped and figured maybe it was there in honor of Homie….now that he was no longer with us. I hesitated to ask but when I did his brother put his hand on my shoulder and said Homie passed away a couple of days ago. I stopped in my tracks and cried in the middle of the parking lot. Homie was such a good man, loving father and the most dedicated businessman I know. He never let me down. My first thought was to his kids. They are so young, it is not fair. Nobody can replace your Dad especially a Homie. He was so kind to me and I knew his family had a gem on their hands. In the weeks prior to his death I noticed the shop was full of family. I had to stop in for a couple of small things but never stayed long. They always greeted me with a smile and seemingly were making sure that the shop will continue servicing its loyal customers. I know I will be back, Homie knows I will be back. I would encourage anyone that needs anything done on their car forget the dealership and go to A-1 Automotive on Randolph Road in Rockville.  They will not disappoint you and you will make friends that will last a lifetime.
I hope they find a cure for Cancer. It is taking the good people from our lives and we need them here. This is dedicated to Homie and his family and his extended family at A-1 Automotive.
Thanks for sharing my thoughts, it was very hard to write and I am sure I missed some stories but writing a blog while crying is hazardous. Talk to you all next time. Think happy thoughts and HUG your children.