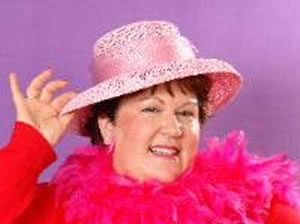 My Favorite Senior Discounts
I had a very special birthday this month and I became an official senior at 55.  I still can't believe it because I feel so young.  And of course I am grateful to have another birthday after this tumultuous year of battling cancer.  So, as you may have realized by now, I like to try to make the best of things, so when I turned 55, I couldn't wait to see what discounts I would be eligible for.
Here are some of my favorites:
Montgomery County All Pool Pass – Individual Pass Drops from $365 to $295 per year and Admission Fees drop from $6 to $4.50 (I waited to buy my pass until I could get my senior discount!!)
Hershey Park – 55+ One Day Rate drops from $57.95 to $36.95 
Walgreens – 15% off Senior Discount on Tuesdays (I learned about this one while standing in line at Walgreens last week – you have to ask for it to get it!! Ouch- went to Wags today and they said that what I was told was incorrect – they only have a 15% senior discount on specially announced senior days at the beginning of the month – they announce it in store and in their weekly flyer. They said it's kind of random. What? )
Taco Bell, Wendy's – Free Drink with purchase for 55 + (Can't wait to ask all of the Quick Service Restaurants about their discounts!!)
Arby's , IHOP – 10% discount at participating locations for 55+
AARP Discounts ($16 per year to join for you and your spouse or partner – get a one-year membership free if you're unemployed. You can get your AARP Card when you're 50! ):
Dunkin Donuts – A DDiscount For AARP members. Just show your valid AARP membership card when you purchase any Large or Extra Large beverage and get a FREE Donut! (This is a fun deal!)
Outback Steakhouse – AARP Member Discount – SAVE 10% on Mondays & 10% on Weekend Lunch
Regal Entertainment Group –  Present your AARP card at any Regal Entertainment Group theatre and pay $5.50 for a bundled purchase of a 32 oz. soft drink and a 64 oz. popcorn.
Bubba Gump Shrimp Co., Chart House –
Present your AARP membership card and save
10% off
on food and non-alcoholic beverages for up to 6 people
I'm sure I'll be learning about lots more Senior Discounts as I settle in to being an official senior – the secret is to
ASK!!
 And I'll be keeping you updated about any new senior discounts on my web site at
www.StrategicShoppingNetwork.com
.
Do you know of a great Senior Discount for 55+? 60 +? 65+?  Share it with us here!