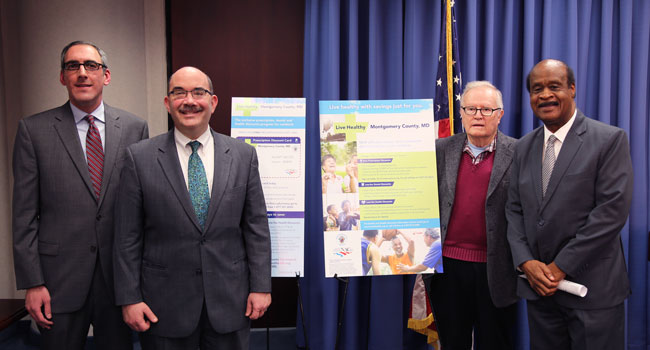 County Launches New Partnership with NaCo's Live Healthy Program (VIDEO)
Montgomery County Executive Isiah Leggett and Councilmember George Leventhal have announced that Montgomery County will begin participating in the National Association of Counties (NACo) Live Healthy program.
The program has added a low-fee dental discount and health discount program to the prescription discount program (Montgomery RX) that the County has offered since 2004.
For more information on how to begin saving, visit www.montgomerycountymd.gov/live-healthy.