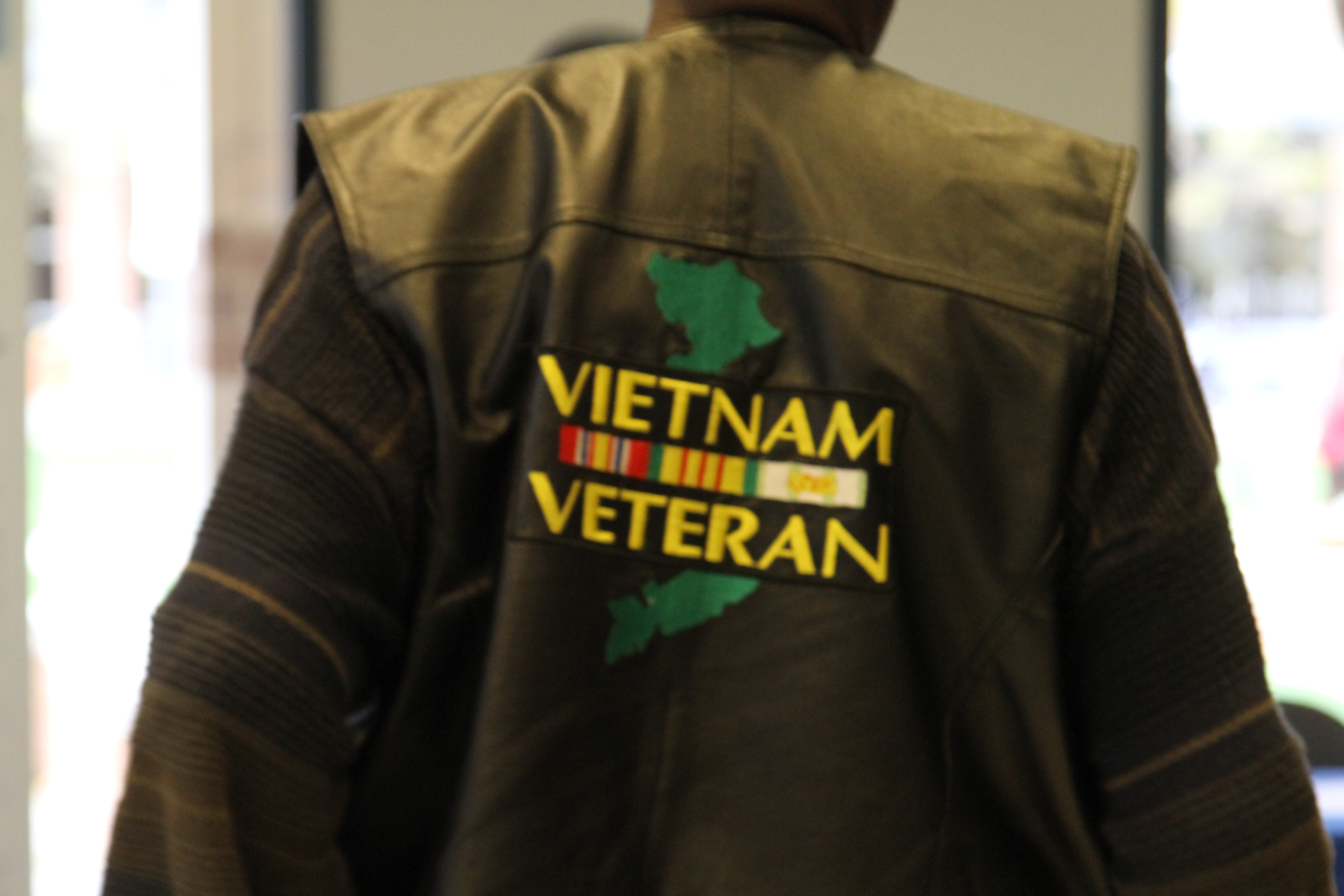 National Vietnam War Veterans Day to Honor Those Who Served
It is National Vietnam War Veterans Day. A day to thank and honor the nation's Vietnam veterans and their families.
The Vietnam War Veterans Recognition Act of 2017 established National Vietnam War Veterans Day. Every year on March 29 the nation will celebrate our veterans.
The official day recognizes U.S. Armed Forces personnel with active duty service between Nov. 1, 1955, to May 15, 1975. Nine million Americans served during that time, with an estimated 6.4 million living today. Among those, 2.7 million U.S. service members served in Vietnam. More than 58,000 names are memorialized on the black granite Vietnam War Memorial in Washington, D.C.
U.S. Senator Chris Van Hollen joined others to honor our Veterans on social media.
This #VietnamWarVeteransDay, we pay tribute to all who served there, including over 104,000 Marylanders. But words are not enough. A grateful nation must support those who sacrifice for our country. We've worked on a bipartisan basis to do so, but there is more to be done. pic.twitter.com/76tmuRcc0e

— Chris Van Hollen (@ChrisVanHollen) March 29, 2019
On this #VietnamWarVeteransDay, we want to honor and thank all those who served and sacrificed for their country.
Learn more about the contributions of #USNavy Sailors during the Vietnam War: https://t.co/sR8wpQXova pic.twitter.com/p7WUmlTwmj

— U.S. Navy (@USNavy) March 29, 2019
Today, Air Force Col. Richard Kibbey was laid to rest. His helicopter was shot down during a rescue mission in Vietnam. His remains were accounted for and identified by The Defense POW/MIA Accounting Agency last August.#VietnamWarVeteransDay
(U.S. Army photo by Timothy Lawson) pic.twitter.com/PaPep6VXqC

— Arlington National Cemetery (@ArlingtonNatl) March 29, 2019
Today, on National #VietnamWarVeteransDay, we honor and salute all those who served in the U.S. military during the Vietnam War. Vietnam vet and @WheelofFortune host @patsajak shares his journey from Army DJ to TV host: https://t.co/JBJhPWFXOj pic.twitter.com/6bqEyiix5S

— USO (@the_USO) March 29, 2019
On March 29, 1973 the last combat troops leave Vietnam. More than 3 million Americans served & more than 58,000 men and women lost their lives. To our Vietnam veterans, thank you for your service and welcome home. A grateful nation thanks and honors you. #VietnamWarVeteransDay pic.twitter.com/QF5TKLA7NT

— Vietnam Vet Memorial (@VVMF) March 29, 2019
The late senator John McCain was captured and held for 5 1/2 years after being shot down by a missile over Hanoi.
In honor of #VietnamWarVeteransDay, hear his story: pic.twitter.com/ASjOnXdnYL

— Nat Geo Channel (@NatGeoChannel) March 29, 2019
The Vietnam Veterans Memorial was dedicated in 1982 on the National Mall in Washington, DC. The memorial, a V-shaped black-granite wall, is inscribed the names of Americans who gave their lives in service to their country. https://t.co/tnEJhVxxfy#VietnamWarVeteransDay pic.twitter.com/cplqtJVWRV

— NationalParkService (@NatlParkService) March 29, 2019
On #VietnamWarVeteransDay–and every day of the year–we thank all Vietnam War Veterans for their service and sacrifice for our country. Welcome home.
Semper Fidelis pic.twitter.com/UUv1ArcxP2

— Marine Corps Museum (@MarineMuseum) March 29, 2019
A Vietnam War Veteran was formally presented the Air Medal almost 50 years after it was awarded. #VietnamWarVeteransDay #FeelGoodFriday

Find out what James Hicks did in 1972 to earn it: https://t.co/ilDWkhMywv pic.twitter.com/1MWRedOSJS

— U.S. Army (@USArmy) March 29, 2019