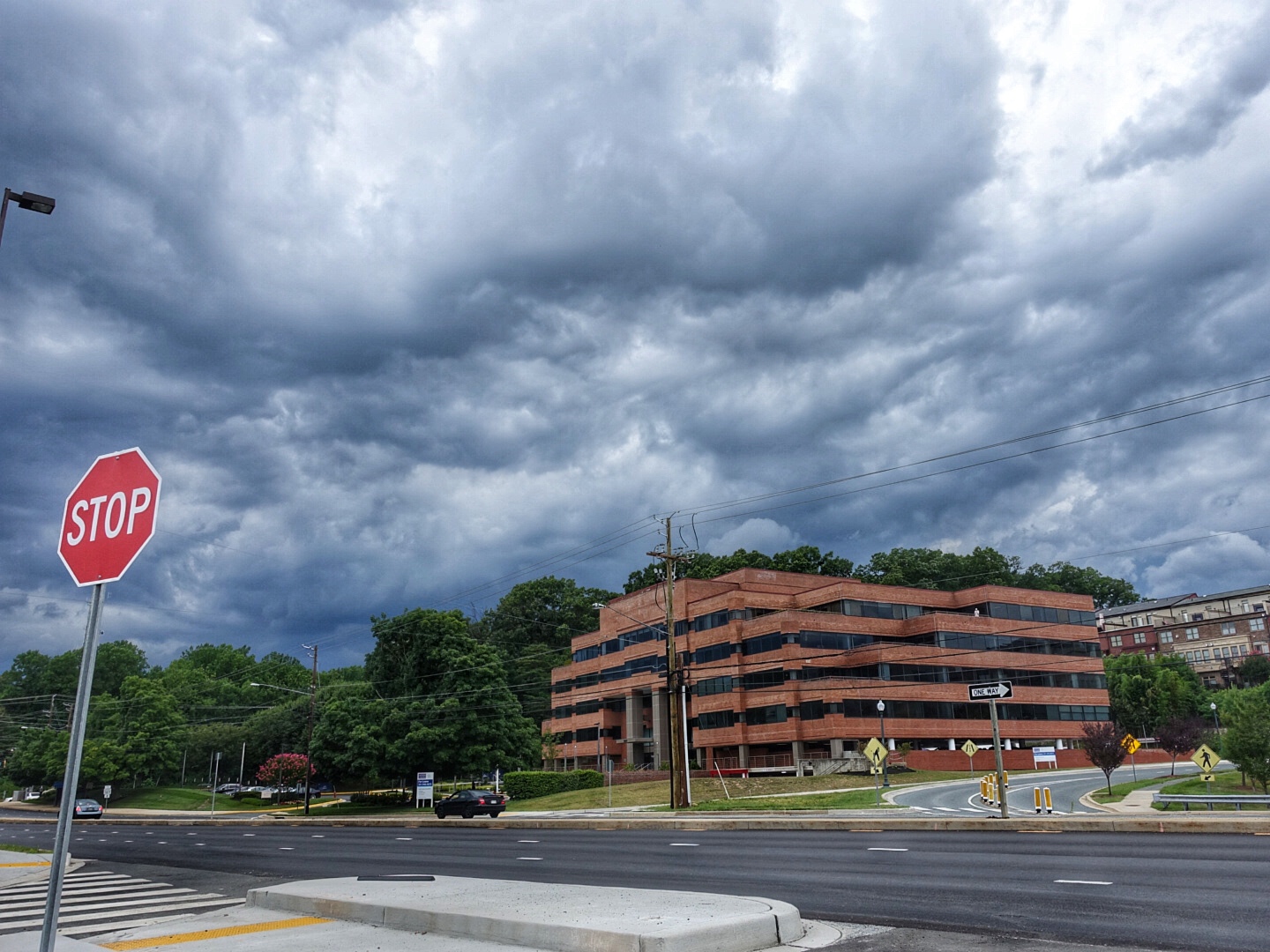 National Weather Service Issues a Severe Thunderstorm Watch and Warning for Montgomery County
UPDATED 3:45 p.m. The National Weather Service has issued a severe thunderstorm warning for Montgomery County until 4:30 p.m.
According to the warning, damaging winds may cause some trees and large branches to fall. Localized power outages are also possible.
MoCo Weather Alert – SEVERE THUNDERSTORM WARNING til 430p – strong winds, downpours, thunder & lightning expected

— Pete Piringer (@mcfrsPIO) July 18, 2016
347pm: Strong/damaging wind gusts JUST AHEAD OF heavy rain moving into Fairfax County VA, southern Montgomery County MD; take cover!

— NWS DC/Baltimore (@NWS_BaltWash) July 18, 2016
ORIGINAL POST The National Weather Service (NWS) has issued a severe thunderstorm watch for Montgomery County from now until 8 p.m.
According to the NWS, thunderstorms are possible this afternoon and evening and some of the storms may include locally damaging wind gusts.
T-storm coverage increases this aftn as storms push east. Locally strong winds possible in strongest storms! pic.twitter.com/jpIAuREHbf

— NWS DC/Baltimore (@NWS_BaltWash) July 18, 2016
A SEVERE THUNDERSTORM WATCH is in effect until 8 PM. Residents with outdoor plans should remain alert for threatening severe weather. #MdWx

— MC Emergency Mgt (@ReadyMontgomery) July 18, 2016
SEVERE THUNDERSTORM WATCH for #MontgomeryCounty until 8 PM. Those w/outdoor plans should monitor skies & be prepared for threatening weather

— MCFRSNews (@MCFRSNews) July 18, 2016
SEVERE THUNDERSTORM WATCH for #MontgomeryCounty until 8 PM. Those w/outdoor plans should monitor skies & be prepared for threatening weather

— MontgomeryCo(MD)Fire (@mcfrs) July 18, 2016
Severe Thunderstorm Watch until 8 PM (see graphic). Main threats are locally severe wind gusts and large hail! pic.twitter.com/rr9cYFpPV2

— NWS DC/Baltimore (@NWS_BaltWash) July 18, 2016