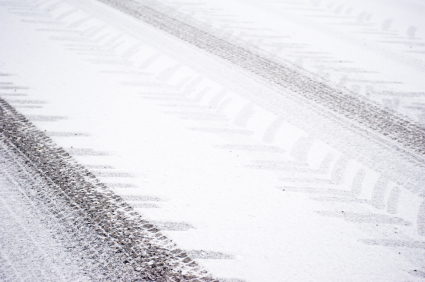 UPDATED: National Weather Service Issues Winter Weather Advisory for Montgomery County
UPDATED 3.14.17 The National Weather Service has issued a Winter Weather Advisory for snow, sleet and freezing rain until 2 p.m. for Montgomery County. The Winter Storm Warning has been canceled.
Winter Storm Warning downgraded to a Winter Weather Advisory in the immediate DC Metro and points south. @ABC7News pic.twitter.com/xIeML0tWR0

— Alex Liggitt (@ABC7Alex) March 14, 2017
ORIGINAL POST Montgomery County residents should prepare for over six inches of heavy snow that will begin falling on Monday night, according to the National Weather Service (NWS).
A winter storm warning for snow has been issued for Montgomery County from 7 p.m. on Monday until 2 p.m. on Tuesday.
Accumulations are expected between six to ten inches and the snow (and sleet) may cause scattered power outages. Temperatures are expected to be in the low 30s, and winds will blow from the northeast with gusts of up to 30 mph.
According to the NWS winter storm warning, travel will be dangerous.
If you must travel, keep an extra flashlight, food and water in your vehicle in case of an emergency.
UPDATE: Winter Storm Warnings EXPANDED into I-95 corridor; mix w/ sleet still possible but heavy snow bands more likely. pic.twitter.com/TdiO9h4Fiv

— NWS DC/Baltimore (@NWS_BaltWash) March 12, 2017
Winter Storm Warning all of Moco, 7p Mon-2p Tues…6″-10″ of wet snow w/ scattered power outages. More info: https://t.co/H7Wl3ejYbC #mdwx

— MC Emergency Mgmt (@ReadyMontgomery) March 12, 2017
Know before you go. Bookmark MoCo's Storm Center page @ https://t.co/FkcQZoarRi and be informed on County closings, delays and more. pic.twitter.com/zHge1RlgoW

— Pete Piringer (@mcfrsPIO) March 12, 2017
We continue to monitor the incoming snow system. Snowfall expected to begin around 8 PM Monday evening. @MoCoCouncilMD

— MC Highway Services (@MontCo_Highways) March 12, 2017
Looks like @GburgMD crews are pretreating city streets for snow.@mymcmedia pic.twitter.com/onHCAZ9bgJ

— Sonya Burke (@SonyaNBurke) March 12, 2017