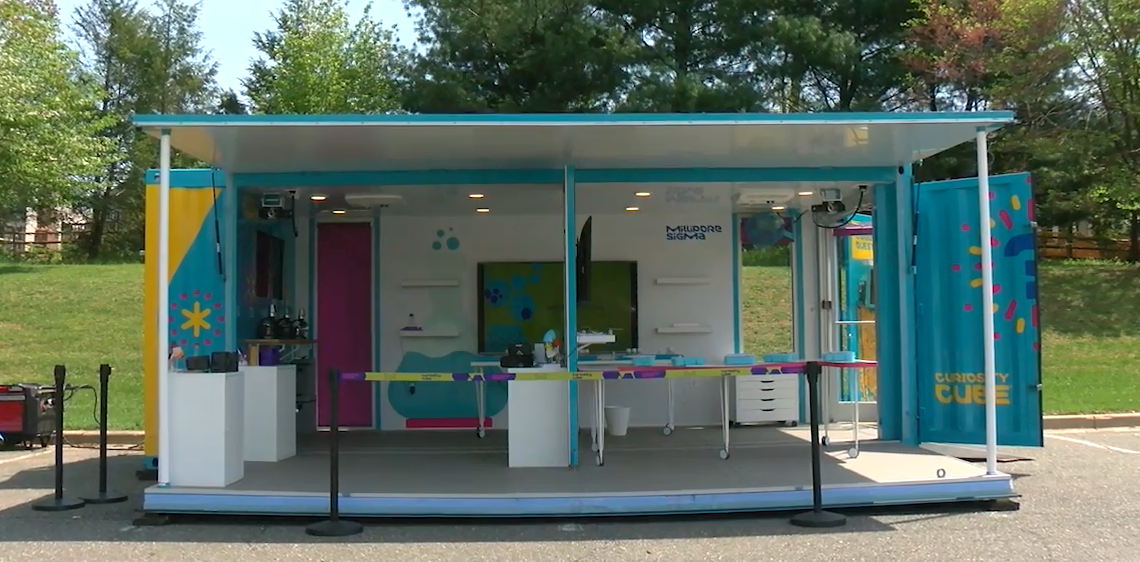 Nationally Traveled Mobile Science Lab Makes Stop in Montgomery County
The Curiosity Cube is a mobile science lab and it's made its way throughout North America for the past couple of months, this week it made a pit stop in Montgomery County.
At Forest Oak Middle School in Gaithersburg, students took part in interactive experiments which focused on the periodic table of elements. The cube is designed to spark scientific curiosity and passion early, and encourage students to want to pursue careers in STEM fields.