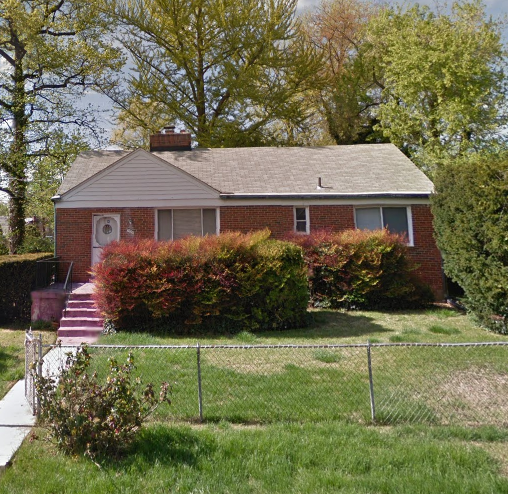 Neighbor Describes Man Shot by Police as 'Gentle Soul'
Although Robert White suffered from mental illness, Quentin Nardi considered her neighbor a friend.
"It was clear he had some issues, but he was my neighbor, and I looked out for him, and he looked out for me," Nardi said.
"He was a gentle soul. He was a lovely man," she said.
And White walked, a lot, to help him deal with his issues, Nardi said.
"He knew he had problems, and he was trying to deal with it the best he could," she said.
White was probably on one of his walks when he was shot Monday afternoon by Officer Anand Badgujar after a confrontation on Three Oaks Drive, about a mile from White's home on Dearborn Avenue.
Police Chief Tom Manger and investigators reviewed Badgujar's body-camera footage and interviewed an eyewitness. Police say this is what happened:
Badgujar tried to speak to White, who became combative. White assaulted the officer, who first tried to pepper-spray him. White walked away from Badgujar, but when the officer turned off the ignition of his cruiser, White turned around. He again assaulted the officer, knocking him to the ground. Then Badgujar fired his weapon.
According to witnesses who have spoken to the press, Badgujar fired multiple times.
"I don't understand why the two options for dealing with him was pepper spray or bullets," Nardi said. "I don't understand why the police don't have more options for dealing with mentally ill people."
Badgujar has been placed on paid, administrative leave. Montgomery County police said it would conduct its own investigation, then provide the Howard County's State's Attorney's Office with their findings. Howard County, which has an agreement with Montgomery over police-involved shootings, will decide whether to prosecute Badgujar.
According to online court records, White has had a few run-ins with law enforcement, but nothing since 2015. In most cases, the State's Attorney's Office declined to pursue a prosecution. He pleaded guilty to an open alcohol container charge in 2003 and he received probation before judgment for a second-degree assault charge in 1997, the records say.
White and Nardi often talked.
"There wasn't a whole lot to talk about. We'd have the same conversation over and over," she said. "It wasn't super deep. But it was very comfortable and very familiar."
He often asked about her children, who felt very safe around him.
Her daughter would see him on his way to the track at the Silver Spring International Middle School. He walked there — about 30 minutes — to walk the track.
"She would always say hi to him, and he would always say hi to her," Nardi said.
Nardi said she saw him wear black sweats. Sometimes he looked a little disheveled and other times he looked clean cut, she said.
She said she knew White had some food insecurities. She told a story about how he once asked if she had a potato he could borrow. Nardi said she went to a grocery store and bought him two bags of food.
White wanted to give something in return, offering a plate from his parents' china collection.
She said she later found a plastic plate on her porch.