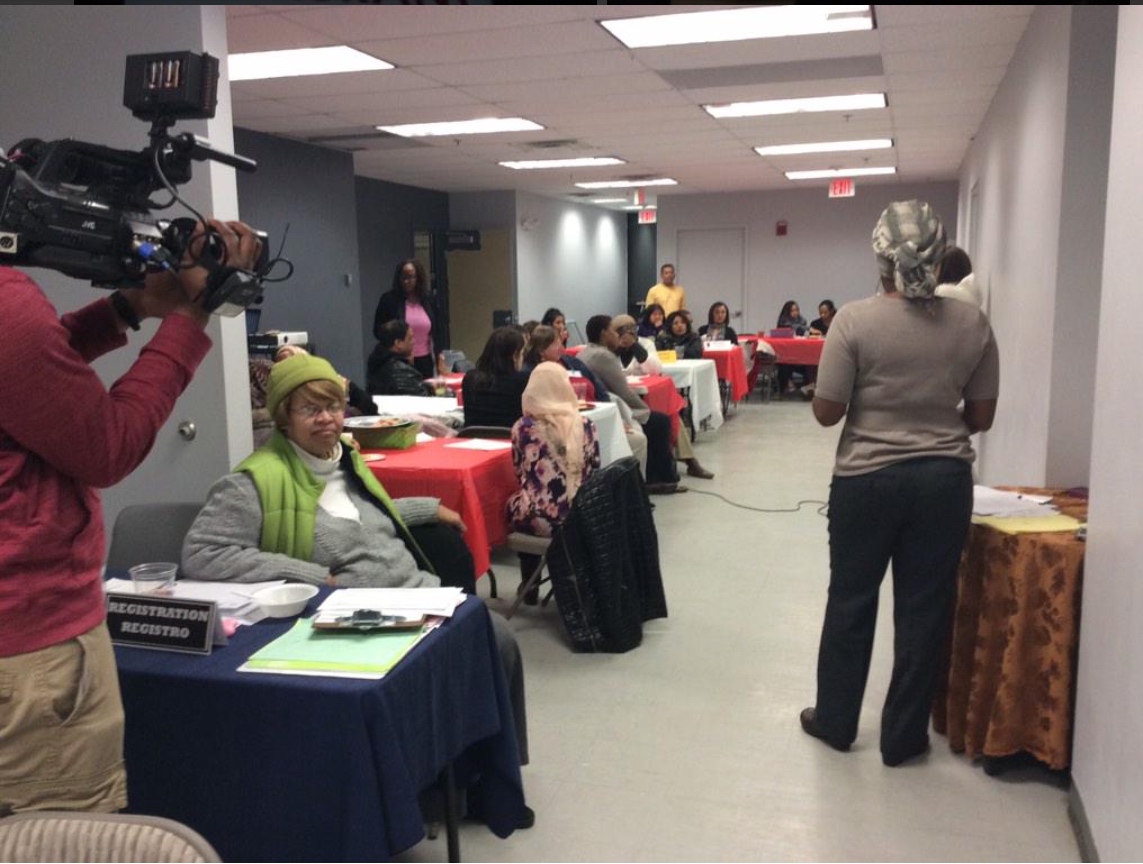 Neighbors Helping Neighbors in Gaithersburg (VIDEO)
When neighbors get together in Gaithersburg it is to help one another.
On Feb. 9, volunteers at the Seneca Creek Community Church hosted Neighbors 4 Neighbors- a community meeting where neighbors come together to find out about jobs, housing, child care, and more.
"The first benefit is that they get to know their neighbors, and they build relationships that can help them in a variety of ways," said Dianne Jones, coordinator of the Neighbors 4 Neighbors Program.
The program has partnerships with five organizations among them Good Samaritan Legal Advocates, Montgomery County Health and Human Services, One Love 4 Kids, and Montgomery County Public Schools.
Neighbors meet every second Monday of the month. Together these institutions are able to offer services on employment and educational opportunities; financial and legal services; free English classes, group support for single parenting, and more.
During the community networking meeting, people introduced themselves, shared some of their needs, and offered to volunteer in upcoming events and with childcare services.
Gaithersburg resident Andrea Gardner said she has received a lot of help from the program among them rental, utility and healthcare assistance.
"It's a good place for network. We're neighbors helping other neighbors … Last year, I had problems paying my rent [be]cause I was unemployed at the time and they gave information to go somewhere and I got help with my rent," Gardner said.
In 2011, church volunteers reached out to more than 1,500 families. Today an average of 30 people attend the neighbors for neighbors meeting to find out more about resources available in the community.
Hyacinth Dunbar has been volunteering with the program since 2011. She said there is still "so many needs that people have."
"Housing, jobs -that is number one need- people need health services like dental and immigration services because we're in a community that has a lot of immigrants … immigrants not just from another country, but people who move from a different location in the U.S. have come to live in this area and just have the need to know how to go about finding the needs and services that are offered," Dumbar said.
To find out more, click here.