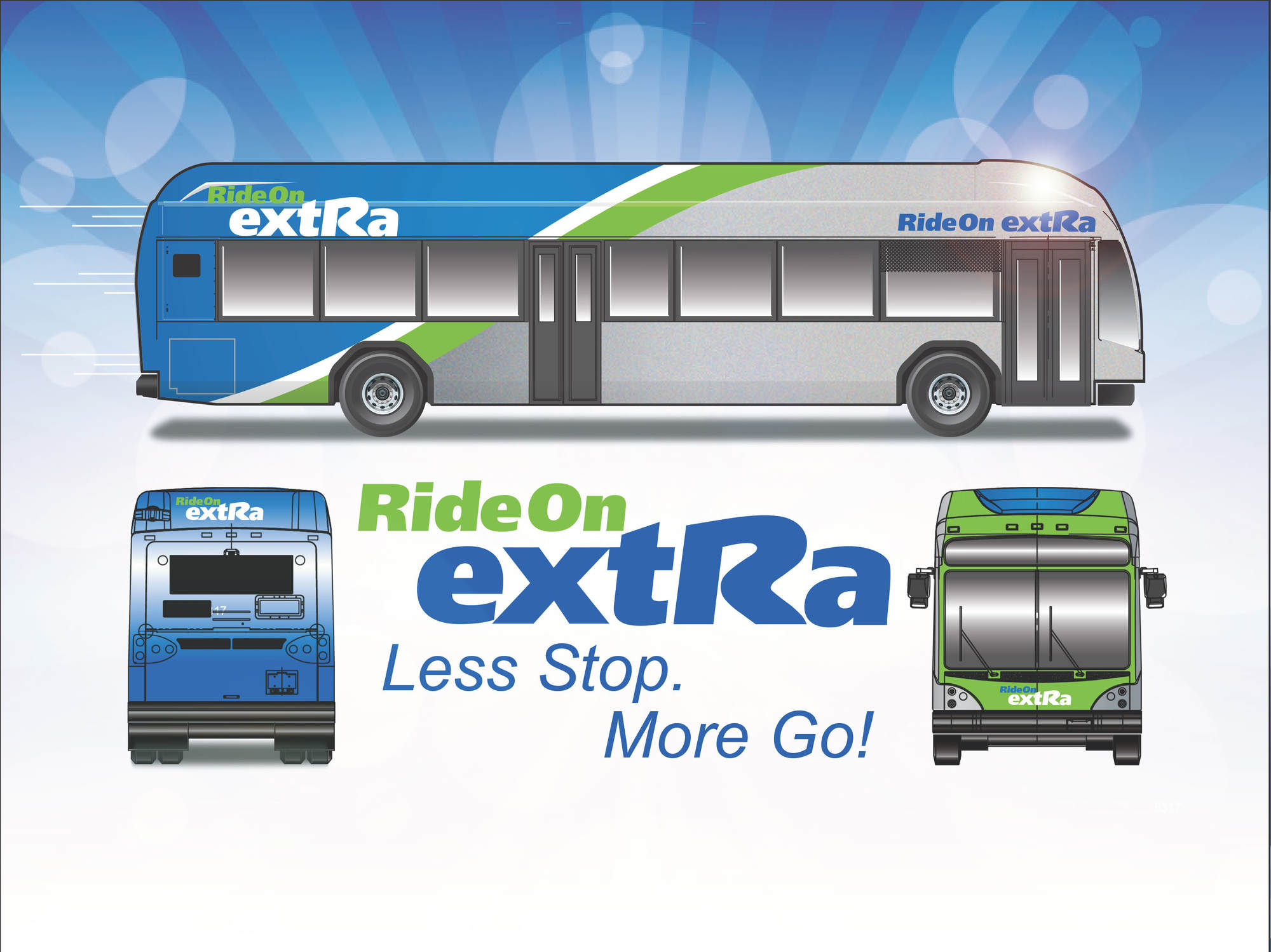 New Bus Service Planned for Md. 355 (VIDEO)
The Montgomery County Department of Transportation is preparing for extRa, a faster transit option for Md. 355.
extRa focuses on Md. 355, with higher speed service and 12 stops — between the Lakeforest Transit Center in Gaithersburg and Medical Center Metro Station in Bethesda.
Starting in October, the extRa buses will travel the distance in 55 to 60 minutes where a normal buses would make the same distance in 70 to 75 minutes, transit officials told the Gaithersburg Mayor and Council meeting Monday.
The service is meant to be a precursor to bus rapid transit, a network of bus lanes on major commuter routes the county is developing, county transportation director Al Roshdieh said.
Buses will run every 10 minutes from 5:30 a.m. to 9:30 a.m. and 3:30 p.m. to 7:30 p.m. The buses will run Monday through Friday, though service could expand on the weekends, the officials said at the Gaithersburg meeting.
At Ride On extRa bus stops, passengers will be able to take advantage of connections to Metrorail, 15 Metrobus routes, MARC Brunswick Line, MTA Commuter buses and 42 Ride On routes, according to a statement from MCDOT.
The service will use 17 new buses with easy access boarding, WiFi and USB charging ports, the statement said. Ride On extRa's bus shelters will feature real time information displays.
The new service will accept standard SmarTrip cards and passes, as well as cash.  To eliminate delays, passengers will not be able to load cash on to SmarTrip cards on the bus.
A transit signal priority system will expedite travel speeds. The TSP will detect Ride On extRa buses as they approach a traffic signal and could provide a few extra seconds of green light to allow the bus to get through the intersection.
According to a presentation to the Gaithersburg Mayor and Council, the buses will use regular Ride On fares, and bus-to-bus transfers will require no additional fares.