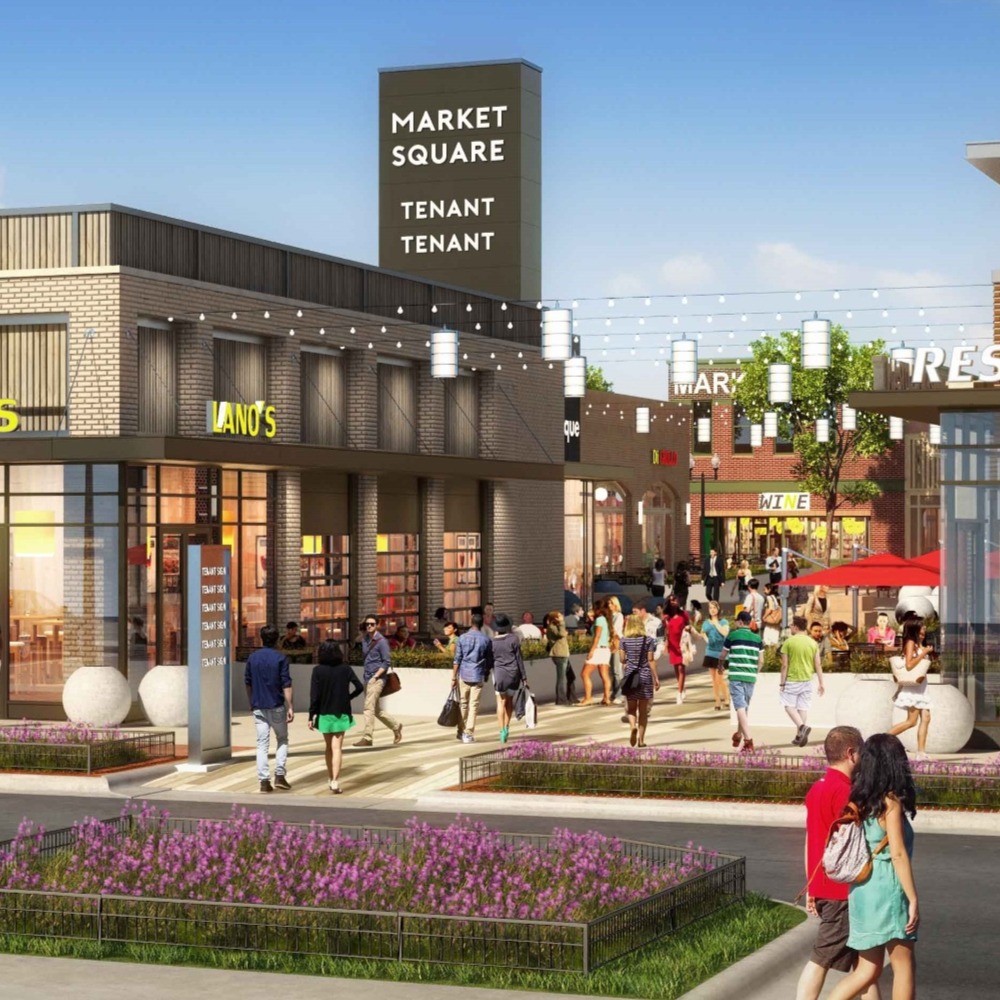 New Businesses Coming to Kentlands Market Square
Kentlands Market Square in Gaithersburg expects nine new businesses this year and next, according to Kimco Realty Corp., a New Hyde Park, N.Y., real estate investment trust (REIT) that is redeveloping the open-air shopping center.
Most recently, Kimco said it had signed new leases for Berries & Bowls, Brews and Barrels, and Goldfish Swim School.
The new businesses are part of Kimco's $23.1 million redevelopment of the 250,000-square-foot Kentlands Market Square that includes façade renovations and new signage. The redesign will create a walkable retail center with dining and entertainment. Whole Foods, Michaels, and PetSmart will continue to anchor the square, which has more than 40 stores.
Berries & Bowls is a superfood café that will open toward the end of 2019. The fast-casual restaurant serves made-to-order acai bowls, freshly pressed juices, and coffees all free of additives.
Brews and Barrels is a pub and restaurant with plans to open in late 2019.
Goldfish Swim School offers swim instruction programs for children ages four months to 12 years. It is set to open in early 2020.
Other new businesses that will be added to the Kentlands are:
Dog Haus, a specialty eatery that serves all-beef Haus Dogs and Haus Sausages, opening toward the end of 2019.
Cinco de Mayo, a Mexican restaurant and bar that will open at the end of 2019.
Tutti Frutti and Bonchon Chicken, opening in late 2019. The location will combine two fast-casual dining concepts, sharing one kitchen but offering separate seating areas.
MOD Pizza, a fast-casual artisan-style pizza and salad eatery, which will open fall 2019.
Foundry Fitness, a group fitness gym, which will open on Market Street West in summer 2019.
Cinépolis, a luxury cinema opening fall 2019. This high-end entertainment experience is the first in Maryland.
The company says it is one of North America's largest publicly traded owners and operators of open-air shopping centers.
As of March 31, 2019, the company owned interests in 430 U.S. shopping centers comprising 75 million square feet of leasable space primarily concentrated in the top major metropolitan markets.