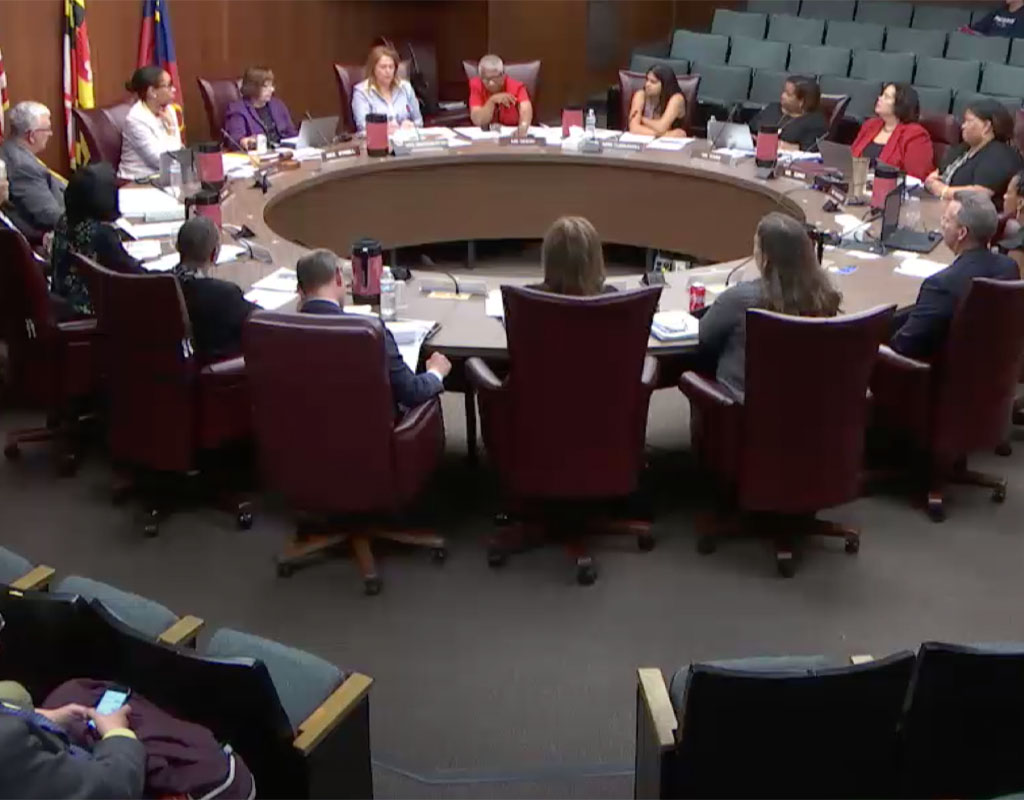 New Clarksburg Public School Named Snowden Farm Elementary
New Elementary School Named After Clarksburg's Snowden Family
Montgomery County Board of Education passed a resolution to name the new elementary school opening in Clarksburg in September 2019 Snowden Farm Elementary School.
The school is named after Snowden Farm which was founded in 1845 in Clarksburg by Thomas Snowden, an African American dairy farmer.  The farm was passed down to three generations of men in the Snowden family.
The new elementary school, which until now was referred to as Clarksburg Village Site #2 Elementary School, is built on the Snowden family's actual land, according to school officials.
.@mocoboe voted to name the new Clarksburg elementary school Snowden Farm Elementary School at tonight's meeting. pic.twitter.com/zUjG8LaWX5

— MCPS (@MCPS) April 29, 2019
"[The Snowden family] epitomized the self-sufficiency, hard work, and value of education and I think it's a great name for the school and reflects the community," said Jeannette Dixon, an at-large member of the school board.
In May, Joann Woodson, the great-granddaughter of Thomas Snowden, will turn 90. She's the last remaining member of the Snowden family and she's been working hard to preserve the legacy of her family.
For 33 years, Woodson has worked as Montgomery County Recreations' volunteer program director for Clarksburg Senior Citizens. Woodson is also a founding member of the Clarksburg/Boyds/Germantown Historical Society. She won the Neil Potter Award for her dedication to community service in 2008.
School Board Passes on Naming New Elementary School After Michelle Obama
The name for the new school was recommended by a naming committee, which was assembled by Yolanda Allen, who will be the principal of Snowden Elementary School.
According to the school board, the diverse committee had 16 people on it who met twice in March to come up with six possible school names. Eventually, the group narrowed it down to two names — the other name was Michelle Obama Elementary School.
The committee ultimately decided to submit Snowden Elementary School as their first choice for the name, and Michelle Obama Elementary School as the second choice.
At Monday's school board meeting, the board supported the committee's first choice for the elementary school, but they also discussed the idea of Michelle Obama Elementary School.
"Our [school naming] policy specifically says 'preferred deceased,'" Patricia O'Neal, vice president of the school board, said.
Ananya Tadikonda, the student member of the Board of Education, was in favor of Snowden Elementary School, but also liked the idea of elementary school children being familiar with the woman who their school was named after.
Dixon indicated in the meeting that she would like to see the policy favoring only deceased people changed eventually.
"Frankly I think it's kind of nice for people to be alive and see a school named after them. At some point I may offer a resolution to change the policy to do that," said Dixon.
Related Posts