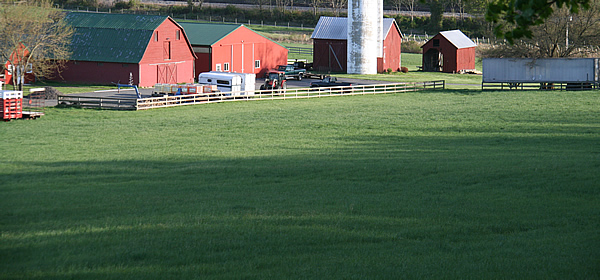 New County Program Helps Farmers Rent Equipment
Farmers in Montgomery County can now rent farm equipment they need at a reduced rate and closer to their farms thanks to a new county program.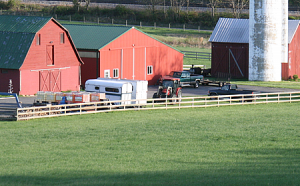 The county used a grant to fund the purchase of four pieces of equipment — a no-till drill, a manure spreader, a plastic mulch lifter and a walk-behind tractor with implements. The county is leasing the equipment to the Montgomery Soil Conservation District for $1 a year, in exchange for their administration of the program. Another unique feature of the program is that the equipment will be housed at secure farms throughout the Agricultural Reserve in order to make the renters' travel time shorter.
"The equipment sharing concept is not new," said Steve Silverman, the County's Economic Development director. "Our business incubators have always provided tech companies with access to equipment like autoclaves and bio-hoods. We want our agricultural businesses to have their needs met, as well."
While the Soil Conservation District administers the program's day-to-day operations, the Montgomery County Farm Bureau has pledged $10,000 to establish an equipment maintenance fund, and the University of Maryland Extension's Chuck Schuster will train all prospective participants before they are allowed to access the equipment.
 "We have outstanding partners making sure that the equipment is well cared for and that it will go to wherever it's needed most. It's a little like Zipcar for farmers," said Silverman.
Jeremy Criss, manager of the County's Agricultural Services Division, said access to special equipment is one of the challenges for small or mid-sized farms.
 ""We're talking about the kind of equipment that could increase operating efficiencies, but is cost prohibitive due to its limited seasonal use," he said.
  "The Soil Conservation District is a natural choice for this program, because our mission is to assist land owners and farmers with soil and water conservation planning," said David Plummer, the District's manager. "This equipment will help our farmers build soil health, increase yields and protect our waterways."
Training sessions start on Sept. 17 and will continue throughout the fall. To sign up for training, call Karen Walker at 301.590.2855.