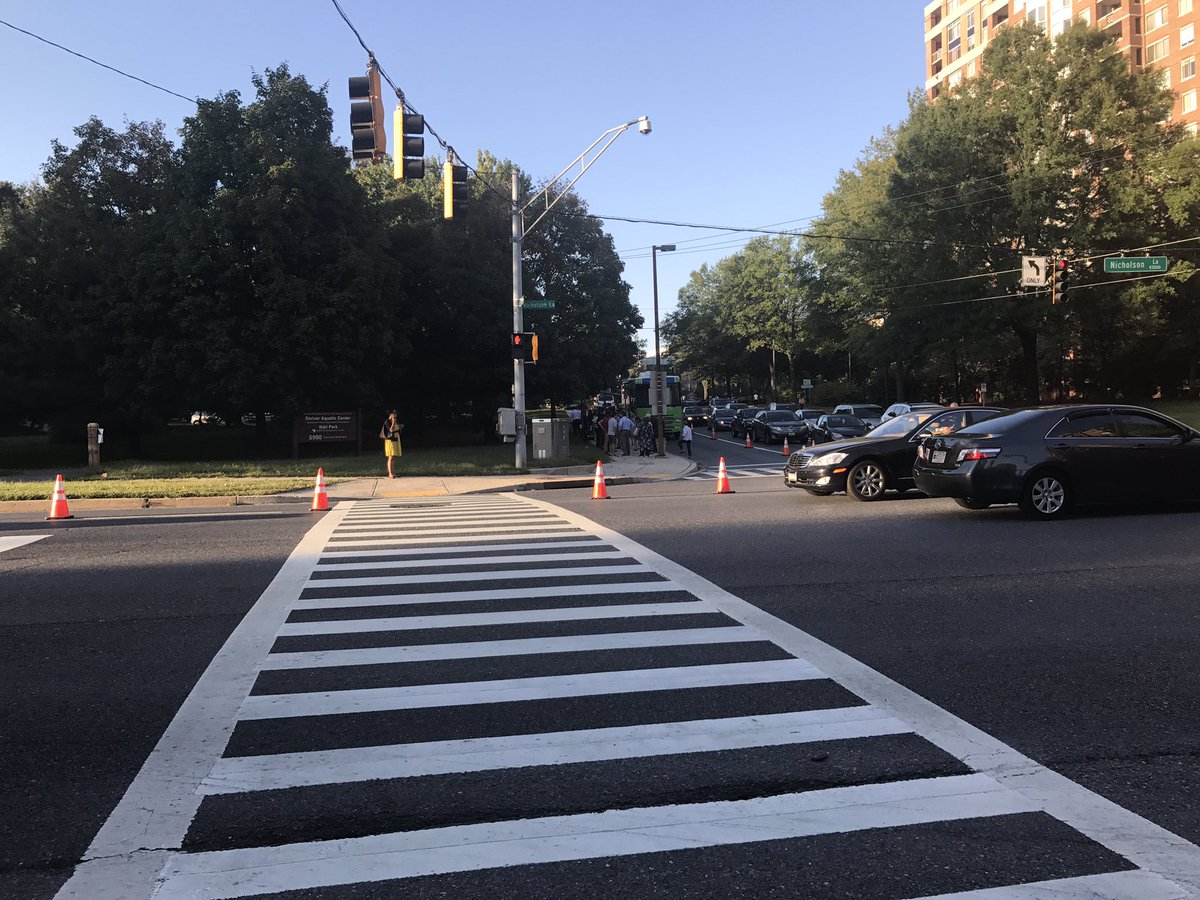 New Crosswalks Unveiled in White Flint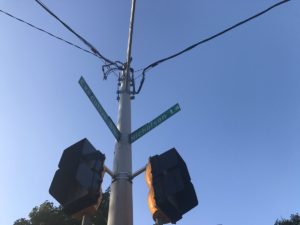 UPDATED 9.28.17 County leaders and residents in White Flint celebrated a milestone in helping to ensure the safety of pedestrians Wednesday evening.
That's because new crosswalks, equipped with automatic walk signals, were unveiled during a ribbon cutting ceremony with Montgomery County Executive Ike Leggett, County Council President Roger Berliner, and the county's Department of Transportation Director, Al Roshdieh, on the intersection of Nicholson Lane and Executive Boulevard.
These new crosswalks are a part of a larger project, the White Flint Sector Plan, which includes improving the safety of pedestrians and cyclists.
"This is a big deal,"  Mark Fitzpatrick, co-owner of Choice Real Estate Group, said. "Me and my family […] we eat here, we do everything in this area so the more you see it changing and improve, it let's us know that they are actually being proactive and care."
It was the persistence of a collaborative effort between Friends of White Flint and the Coalition for Smarter Growth known as the Pike District Pedestrian Campaign, that prompted Montgomery County leaders and MCDOT to respond.
Wednesday's ribbon cutting was just one of dozens of projects MCDOT has planned for the White Flint area.
"This is the first of tangible and physical improvements that are being constructed that we've helped work for," Jay Corbalis, development associate for Federal Realty, said. "It's more symbolic of the on the ground, safe improvements, we're making."
Here at the intersection of Nicholson Lane and Executive Blvd for a ribbon cutting for a new crosswalk at the intersection. @mymcmedia pic.twitter.com/VKVtDWtR5W

— Mitti Hicks (@MittiMegan) September 27, 2017
Here's the crowd tonight. @mymcmedia pic.twitter.com/cDkKJieDiQ

— Mitti Hicks (@MittiMegan) September 27, 2017
Montgomery County Executive Ike Leggett, @MCDOTNow Director Al Roshdieh & @MoCoCouncilMD President @RogerBerliner are also here. @mymcmedia pic.twitter.com/K2L5C9m5qh

— Mitti Hicks (@MittiMegan) September 27, 2017