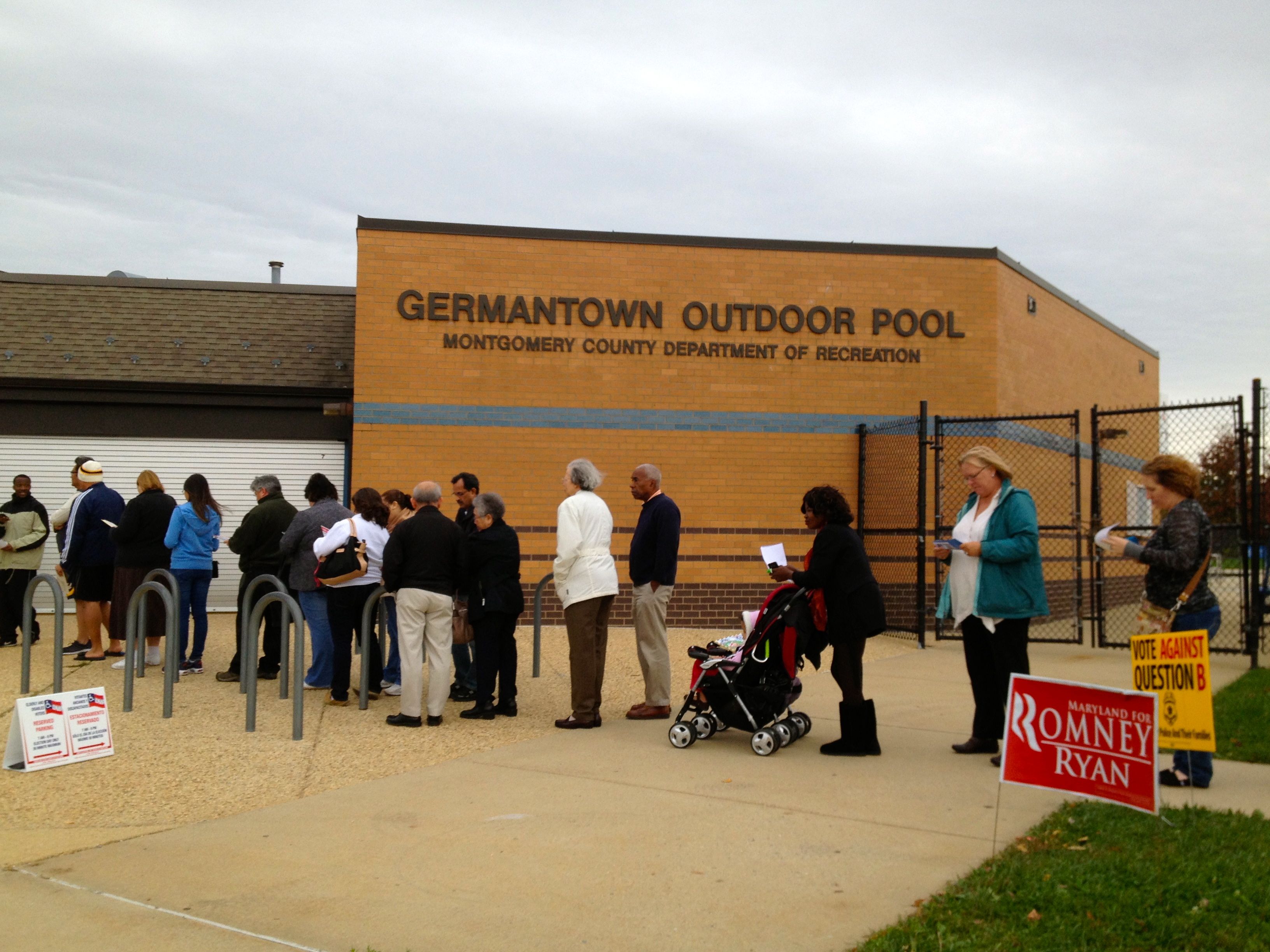 New Early Voting Hours
Early voting will resume on Wednesday, Oct. 31 and will extend through Friday, Nov. 2 with hours from 8 a.m. – 9 p.m., according to Maryland Governor Martin O'Malley.
"As we come together to clean up and dig out after Hurricane Sandy, we also need to cast our vote for progress to keep our country and our state moving forward," said O'Malley. "We are extending early voting by one full day and extending the hours for every remaining day."
Wednesday, October 31st – 8:00 a.m. to 9:00 p.m
Thursday, November 1st – 8:00 a.m. to 9:00 p.m.
Friday, November 2nd – 8:00 a.m. to 9:00 p.m.
Anyone standing in line at an early voting location by 9:00 p.m. will be guaranteed the right to cast a ballot.
There are five early voting centers in Montgomery County:
Bauer Drive Community Recreation Center
14625 Bauer Drive
Rockville, MD 20853
Germantown Recreation Center
18905 Kingsview Road
Germantown, MD 20874
Marilyn J. Praisner Community Recreation Center
14906 Old Columbia Pike
Burtonsville, MD 20866
Montgomery County Executive Office Building
101 Monroe Street
Rockville, MD 20850
Silver Spring Civic Building
One Veteran's Plaza
Silver Spring, MD 20910
For more information, including estimated wait times on the early voting dashboard,  visit the Board of Elections website.