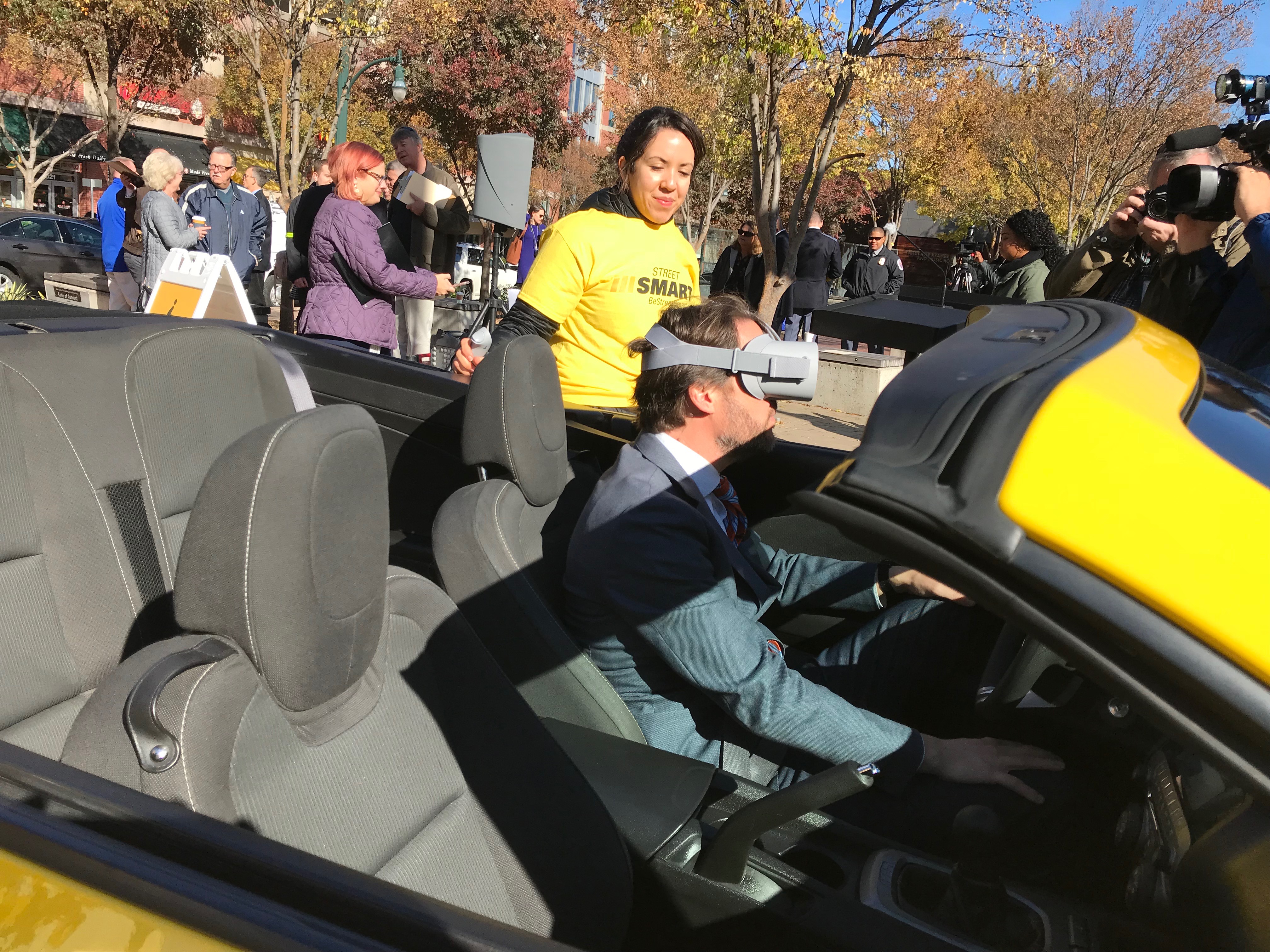 New Effort Hopes Virtual Reality Helps End Pedestrian Accidents
A high-tech effort to educate drivers about pedestrian safety kicked off Thursday in Silver Spring where motorists can don a virtual reality visor to see how quickly they can react to unexpected pedestrians and bicyclists in the roadway.
It's a problem Montgomery County has been fighting for years.
"I think a lot of it is that we have really outdated infrastructure. We have roads that were built 50 years ago, and the pedestrian was not really accounted for in the road design. And the volume of cars was not expected or it wasn't really considered," County Council President Hans Riemer said.
People live around roads, leading to pedestrian crossings, but the roads themselves are designed for people to driver faster, he said.
"The faster the street design the more it encourages people to drive aggressively," Riemer said. "Combine that with maybe pedestrians aren't familiar with the rules, or they're just taking chances. It's a bad combination and it always ends up with people getting hurt."
Through Oct. 31, this year has been a deadly one with 321 pedestrians struck and 13 fatalities, said Capt. Tom Didone of Montgomery County police. A bicyclist died Wednesday in a collision with an automobile.
The virtual reality gear was supplied by Street Smart, a program of the Washington Council of Governments. Through Dec. 2, Street Smart will invite residents to engage in virtual reality traffic scenarios that are frequently associated with crashes and injuries of people walking or biking.
Here's @hansriemer giving the VR system a try. #pedestriansafety @mymcmedia pic.twitter.com/4sjc8wNnme

— MCM-Doug (@Media_Doug) November 8, 2018
And although the event had a high-tech bent, Didone offered his own low-tech method of getting the word out to increase awareness of pedestrian safety.