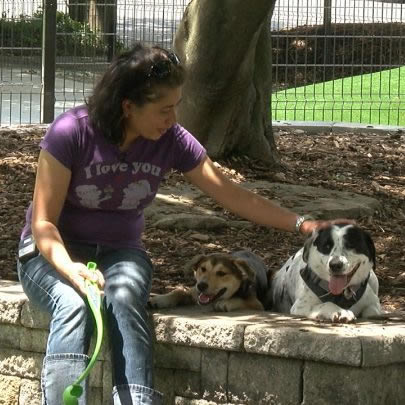 New Ellsworth Dog Park Delights Owners and Pets (VIDEO & PHOTOS)
Living in a city can make playtime a challenge for people who want to let their dogs run free. The Ellsworth Urban Dog Park offers a new option for dog owners who live near downtown Silver Spring. MyMCMedia's Phyllis Armstrong reports.
The dog park that opened on June 15 is the first of its kind in Montgomery County within walking distance of an urban area. The secure, gated entry system is accessible from the sidewalk along Colesville Road. The park is open seven days a week from sunrise to sunset. The park closes for cleaning on Mondays from 8 to 11:30 a.m. The community celebration and ribbon cutting will be held September 24 from 11 a.m. to 2 p.m. The rain date is September 25. Visit MontgomeryParks.org for more information.