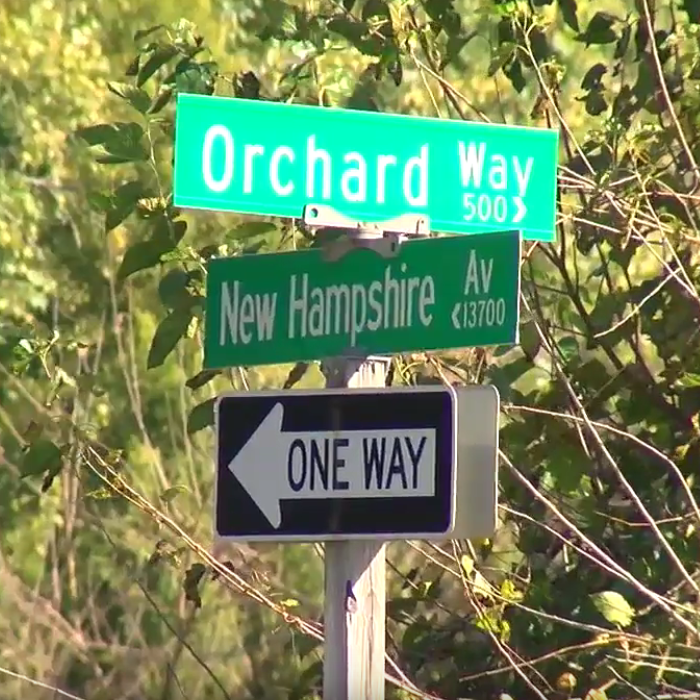 New Hampshire Avenue "Illustrates How Diverse County Really Is," Planning Experts Say
Inside the beltway on Maryland's State Route 650 is a road known to many as the "Gateway to Heaven" also known as New Hampshire Avenue.
And notably so. There are dozens of religious organizations located on this one corridor and experts believe this one street reveals something special about the county.
"It is one street that I think totally illustrates how diverse Montgomery County really is," said Dan Reed, an urban planner and author of the blog "Just Up the Pike."
According to an article published by the Montgomery County Historical Society, there are at least 30 congregations on New Hampshire Avenue that represent  various versions of Christianity in various languages; the Muslim Faith; the Cambodian Buddhist Society; and so much more.
"Growing up and going to Blake High School and passing all of these facilities, I learned about religions I've never heard of before […] it's amazing," Reed said.
There are few places in the region like this lane of faiths on New Hampshire Avenue with the possible exception of 16th Street in Washington D.C. , according to Robert Kronenberg,  chief of the area 1 planning team at the county's Planning Department.
The reason? Kronenberg said it's the cost of land.
"In terms of why they're there, the expense of the land was probably a part of it and as it follows the congregation of whom they serve as well."
So the next time you're looking for a cultural experience, you may not have to travel far. Just head to your back yard.