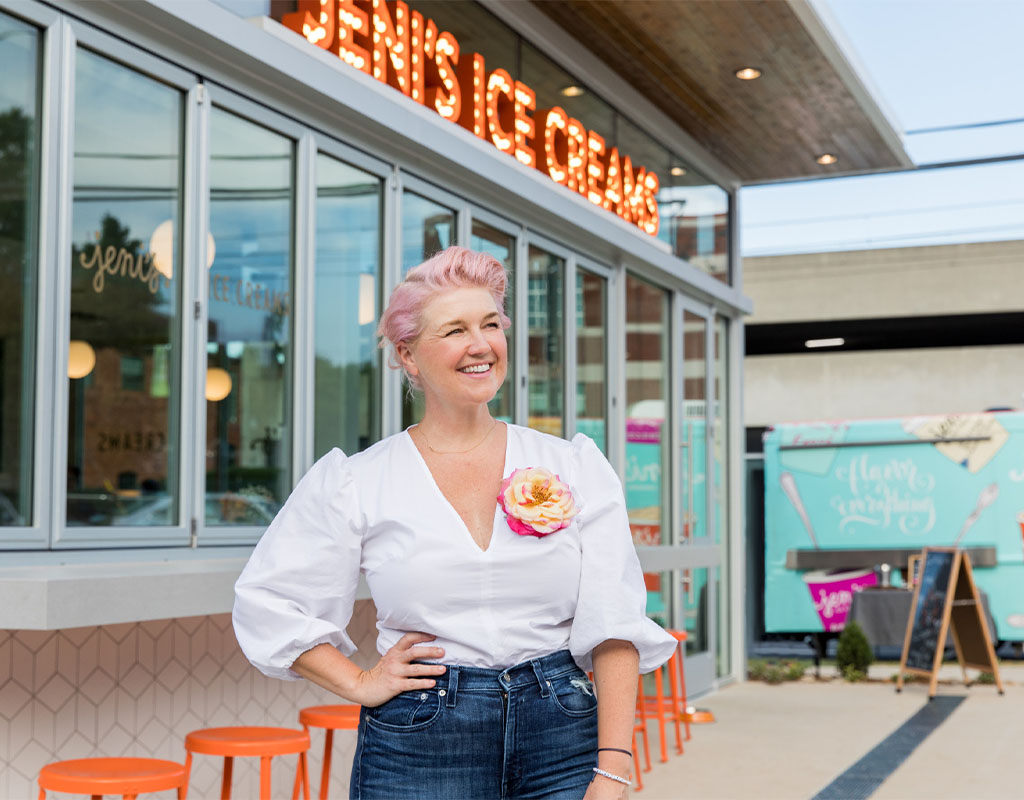 New Ice Cream Shop Coming to Bethesda Row this Fall
Jeni's Splendid Ice Cream Coming to Bethesda
Bethesda Row is getting a new ice cream scoop shop.
Jeni's Splendid Ice Creams, which started in Columbus, Ohio in 2002, will open its first location in Maryland in the fall. It made its debut in Washington D.C. two years ago.
People may already be familiar with Jeni's ice cream, which is distributed in popular grocery stores around the country. Jeni Britton Bauer, the founder, uses "Direct and Fair Trade ingredients and milk from family dairy farms" to make the ice cream.
Bethesda Row released a statement saying, "Jeni's is thrilled to be bringing its crave-worthy ice creams—from signature classics like Brambleberry Crisp and Gooey Butter Cake to a new line of impossibly delicious dairy-free flavors—to Bethesda Row."
The new 1,135 square-foot ice cream shop will be located on Elm Street.