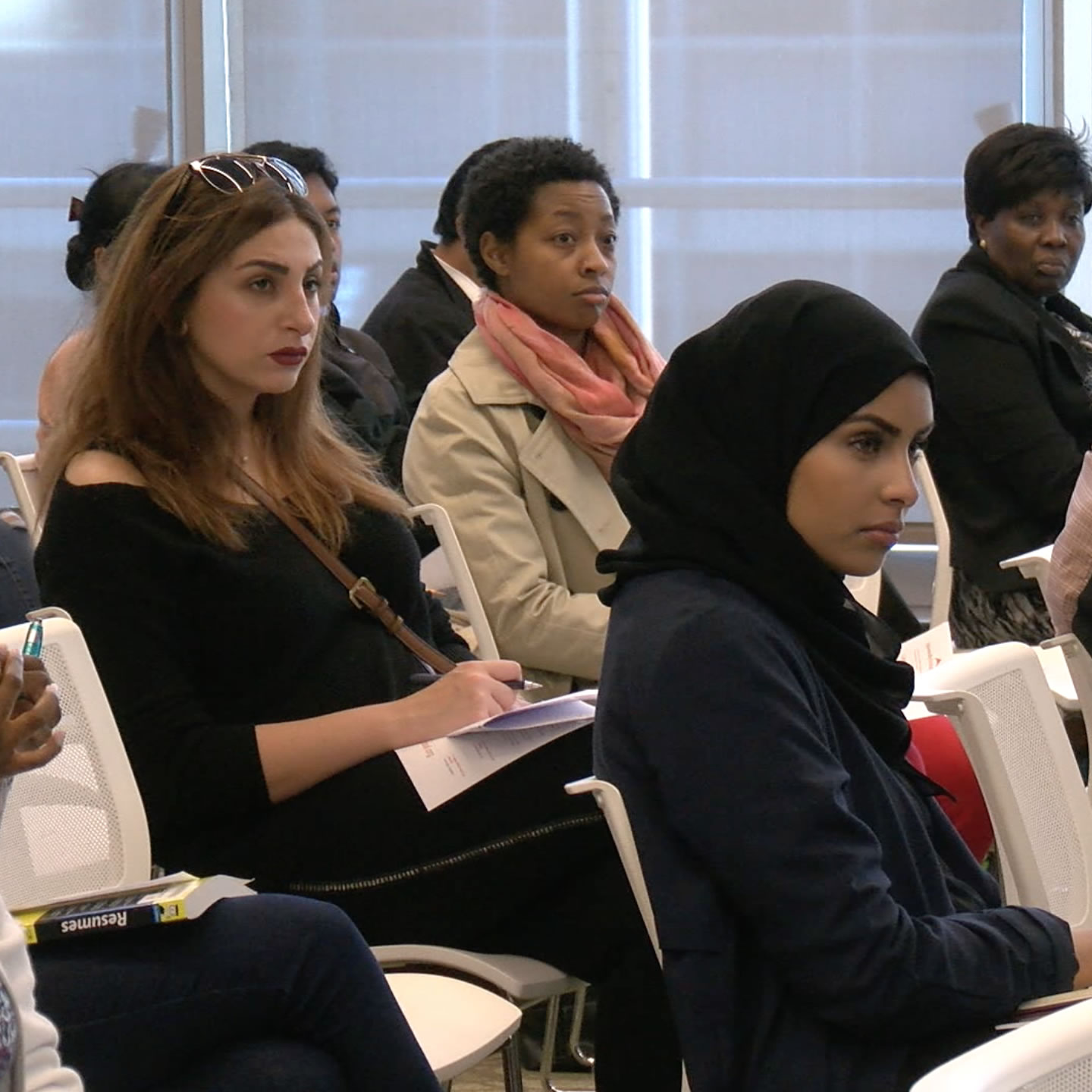 New Immigrants Seek Career Help at Job Workshop (VIDEO & PHOTOS)
Moving to America is a dream come true for many immigrants in Montgomery County. It also can be an uphill struggle to land jobs in their chosen fields. They have a tough time getting credit for the college degrees and professional expertise they acquired before arriving here. MyMCMedia's Phyllis Armstrong reports on a special workshop held at the Silver Spring Library to help skilled immigrants find the right jobs.
Montgomery County Public Libraries is dedicating more resources to a new Workforce & Business Development Program.  The Libraries and the County Office of Human Resources are sponsoring other workshops for job seekers. Register for the December 6 event at Twinbrook Library. Upwardly Global has helped more than 3,800 immigrants find suitable work in their chosen fields. The national nonprofit organization has an office in Silver Spring.
Upwardly Global helps new immigrants in Montgomery County find the right jobs in their chosen fields. @mymcmedia #UpwardlyGlobal #JobSearch

— Phyllis Armstrong (@MyMediaPhyllis) November 18, 2016
New Montgomery County residents attend workshop for skilled immigrants seeking career success in the U.S. @mymcmedia #SilverSpringLibrary pic.twitter.com/WuH5Nffx6V

— Phyllis Armstrong (@MyMediaPhyllis) November 18, 2016