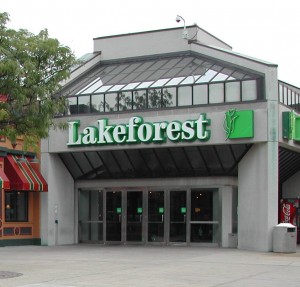 New Lakeforest Owner Says 'Moratorium' Would Hurt Redevelopment Plans
The new owner of the Lakeforest mall property asked Gaithersburg officials not to impose an 18-month moratorium on development at the mall for fear it will "stifle our ability to finance" its plans.
WRS Inc. of Mount Pleasant, South Carolina, wrote the city that it wants housing, a theater, restaurants and a grocery on the property.
Mayor Jud Ashman said the city wants to complete "intensive master planning" for the parcel. And during the planning, the city doesn't want development changes.
"It's not just an arbitrary moratorium," he said. "We had this in the works, in discussion, and finally as an agenda item that was months in coming. The sale happened independently of our process."
The Lakeforest mall actually has five landowners. Each anchor store — JC Penney, Lord & Taylor, Macy's and Sears — owns its own property. WRS purchased the hallways and shop sites that connect the stores.
In a letter to the city, WRS Executive Vice President Kevin Rogers said his company plans to purchase the anchor parcels.
"A moratorium will stifle our ability to finance and acquire any of the remaining anchor parcels," Rogers wrote. "The imposition of any moratorium will in fact lessen the likelihood of unified ownership and increase the likelihood of the status quo."
Lakeforest has been beset by high vacancy rates, low rents and disinvestments.
Ashman said the city council will take up the mall at its Aug. 19 meeting.
In the meantime, Rogers wrote that Petrie Richardson Ventures of Annapolis has been hired to manage and lease the mall.
"In the interim period we have a duty to continue operating the mall as best as can be," Rogers wrote.
Lakeforest Sale Happened 'Unbeknownst to City,' Gaithersburg Mayor Says