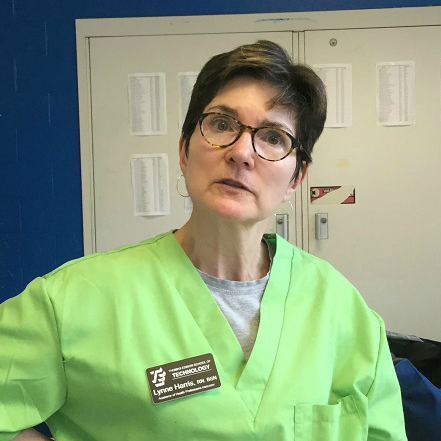 New MCCPTA President Says $10,000 in 'Unaccounted' Deposits Turn Up (VIDEOS)
The new president of the overarching body for Montgomery County PTAs says it received "unaccounted for deposits" reducing the amount of money lost by the organization to $29,000.
The Financial Crimes Unit of Montgomery County police has opened an investigation into the Montgomery County Council of PTAs finances after a police report said the organization was missing $39,000.
But in addition to the missing money, unexpected money arrived as well, said Lynne Harris, sworn in as president of the MCCPTA on Tuesday.
"There were inappropriate disbursements going out, and there were apparently unexplained or unaccounted for deposits coming in," Harris said in an interview Thursday.
Harris said she believed that the MCCPTA doing its work advocating for students will be the best effort at restoring faith in the organization. "It's business as usual for us, and that I hope will rebuild trust," she said.
The missing money represents a dollar each person pays to their local PTAs as dues. School level funds were not affected, but it represents a significant portion of the organization's budget, which is usually around $80,000, she said.
The "financial irregularities" were revealed publicly Wednesday with a posting on the MCCPTA website. Harris said the organization's board of directors looked at financial documents at its February meeting, and asked for more documents at its March meeting. A second board meeting that month was called.
Board members were unsatisfied with explanations and called for an independent audit team, Harris said. The team was appointed March 28, and by April 10, the Financial Crimes Unit was notified.
All bills have been paid on time, financial obligations have been met, insurance has been paid and taxes have been filed, she said. There have been no overdrafts, and no checks bounced.
Harris said MCCPTA had only just started conversing with its insurance company to see if the money will be recovered.
"We have fully worked with our insurer to know, are we going to be made whole at all. What amount of that loss are we going to recoup?" she said.
The PTA requires annual training for dealing with finances, but some people can believe the training is unnecessary or repetitive from previous years. Did the objection to training helped lead to the financial irregularities?
Harris was elected president just as the financial issues were just being discovered. The PTA's bylaws pick the date of the election. Although the installation can take place at a later date, the organization needed to change the signatories on accounts because of the investigation. Therefore, she was installed as president the same night, she said.
She started with PTA when her eighth-grade son was in kindergarten. She served several roles at his elementary school, Highland View, and became PTA president at his current school, Silver Spring International Middle School.
She got involved in MCCPTA in 2010, serving as vice president of educational issues one year and vice president for advocacy for three years.
She spent 15 years with the Justice Department. Now she teaches Medical science with clinical applications at Edison High School.