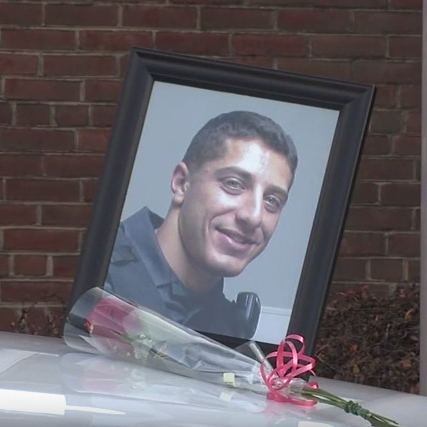 New Motor Vehicle Laws, Including Noah's Law, Take Effect on Oct. 1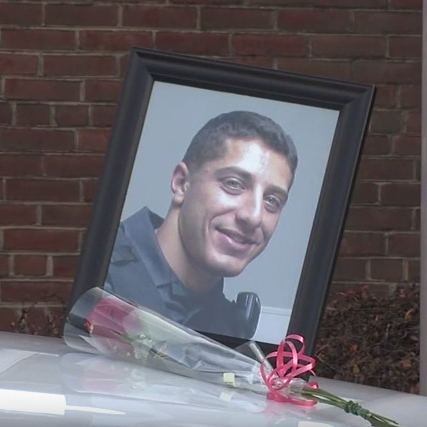 A number of motor vehicle laws passed by the Maryland General Assembly during the 2016 session go into effect on Saturday, October 1.
The list of new laws impacting Maryland drivers includes the Drunk Driving Reduction Act of 2016, also known as Noah's Law, which was signed into law by Maryland Governor Larry Hogan on May 19.
Noah's Law is named in honor of Montgomery County Police Officer Noah Leotta who was struck by a drunk driver while pulling over another suspected drunk driver during a holiday patrol and died a few days later as a result of his injuries. Noah's Law mandates the use of an ignition interlock for those convicted of drunk driving and will significantly increase administrative driver's license suspension periods. An ignition interlock is a device that prevents a vehicle from starting when it detects a certain level of alcohol on the driver's breath and requires the driver to retest at random points while they are driving.
"Drunk driving kills and ignition interlock is a key tool to end drinking and driving," said Transportation Secretary Pete Rahn.
Over the past five years, impaired drivers have accounted for roughly one third of all roadway deaths in Maryland. State officials said on average, there are 7,884 impaired driving crashes statewide, resulting in 171 fatalities and 4,026 injuries every year.
Under Noah's Law, drivers are required to participate in Maryland's Ignition Interlock Program for the following convictions:
• Driving under the influence (DUI);
• Driving while impaired (DWI) while transporting a minor under the age of 16;
• Driving while intoxicated with an initial breathalyzer test refusal; and
• Homicide or life-threatening injury by motor vehicle while DUI or DWI.
Other motor vehicle laws passed in the last General Assembly session that take effect October 1, include:
SB 0544 & HB 0720 – Motor Vehicle Insurance – Insurance Identification Card – Carrying Proof of Coverage – Uninsured Motorist Education and Enforcement Fund
This law requires drivers to possess, or carry in their automobile, a current insurance identification card issued by their insurance carrier. The insurance identification card may be in tangible (paper, plastic, etc.) or in an electronic format. A person who violates this requirement can be fined $50. The bill provides for a delayed implementation of the fine, which will start on July 1, 2017.
HB 0058 Vehicle Laws – Historic Motor Vehicles – Authorized Uses and Inspections
This law alters requirements for registration of a historic motor vehicle by eliminating "and similar uses" from the list of permitted uses, and also by adding to the list of prohibited uses "for employment," "for transportation to and from employment or school," and "for commercial purposes." In addition, historic vehicles with a model year of 1986 or newer may be subject to safety equipment repair orders issued at roadside by law enforcement.
HB 0986 Vehicle Laws – Trade-In Allowance – Leased Vehicles
This law provides that a person trading in a leased vehicle to purchase or lease another vehicle may receive a trade-in allowance toward the "total purchase price" of the new vehicle.
SB 0080 Commercial Drivers' Licenses – Cancellations and Downgrades
If an individual whose commercial driver's license is cancelled solely for failure to submit the required certificate of physical examination, this law preserves their right to drive by automatically downgrading the commercial driver's license to a noncommercial license as long as the noncommercial license is still valid. This will assist commercial driver's license holders by preserving their noncommercial driving privileges while they regain their commercial driving privilege.
For a complete list of motor vehicle laws taking effect in 2016, click here.