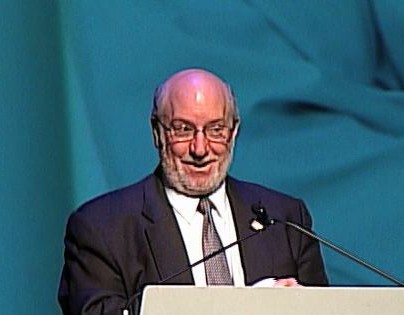 New Music Venue Coming to White Flint
Strathmore Hall Foundation, Inc. and Federal Realty Investment Trust announce a partnership through the creation of a new performance venue and event space at Pike & Rose, the 24-acre, $250 million mixed-use development in the heart of the White Flint Development District in Montgomery County, MD. The partnership between Strathmore and Federal Realty pairs two Maryland-based industry leaders—one in the performing arts and the other in real estate development.
The launch of the new venue and product line coincides with the tenth anniversary of the Music Center at Strathmore.
"With the Concert Hall and Arts Education Center approaching capacity and the Strathmore name well established in the region, it's time to reach out to ages and tastes beyond our current programming and facilities," said Strathmore founder and CEO Eliot Pfanstiehl. "In this groundbreaking partnership with Federal Realty, we are both a familiar anchor to their new Pike & Rose community and a champion of the lifestyle they offer to their future residents and businesses."
Overlooking Muse Alley, a linear park that is the focal point of Phase One, the 250-seat music venue features a 2,800 square foot indoor space, a 1,100 square foot pre-function space, and an outdoor balcony and green room. The venue's versatile glass-enclosed design will make it optimal for both ticketed performances and as an event space for weddings, celebrations and corporate events. This music venue and event space is a central component of the arts amenities at Pike & Rose, whose plans also call for an outdoor performance area located in Rose Park and will feature culturally-inspired programming throughout the project. Strathmore joins iPic Theater as a second major entertainment anchor to the project in Phase One.
Pike & Rose is the first major project to break ground in the designated White Flint District since the approval of the White Flint Sector Plan. Pike & Rose is a key component in the area's revitalization efforts and at full build out the development will encompass 450,000 square feet of retail, 1.1 million square feet of office space, 1,500 residential units and a 300-room boutique hotel, all a few blocks from the White Flint Metro Station. Phase One of the project will deliver in 2014 and includes two residential buildings, an 80,000 square foot Class A office building and 150,000 square feet of retail.
"Bringing an arts institution of Strathmore's stature into one of the crown jewels of Federal Realty's development portfolio underscores the importance that the arts play within our community and the region as a whole," says Evan Goldman, Vice President of Development for Federal Realty. "Federal Realty is committed to creating unique, engaging environments within the neighborhoods that we build. Simply put, we believe that great environments lead to a better way of life. Just as Bethesda Row has become the epicenter of its community, Pike & Rose will be an urban, inspirational location for North Bethesda and the White Flint Community to enjoy on many levels for years to come."
Strathmore will curate concert programming for the venue, booking performances on Thursdays, Fridays and Saturdays. Strathmore will also manage event rentals for the space. A key component of the cultural identity of the arts-focused development, programming will be diverse, with intimate jazz, rock, folk and contemporary performances, as well as a variety of well established, trend-setting touring acts.
The new performance venue at Pike & Rose is a continuation of Strathmore extending its programming into the community and cultivating new audiences. The arts center has expanded its programming outside of its North Bethesda campus with the highly successful Strathmore Society at Asbury and a partnership with the Osher Lifelong Learning Institute at Johns Hopkins University. Strathmore continues to leverage its reputation and growing popularity to drive cultivation of future collaborations. The arts center has also pursued new product lines with its popular Friday Night Eclectic concerts and Arts and the Brain lectures, as well as diversifying its Music Center programming.
"We are thrilled for what the future holds for Pike & Rose," says Goldman. "Bringing Strathmore to Pike & Rose reinforces our commitment to culture and further positions this new neighborhood as the premiere destination in which one can live, work and play."