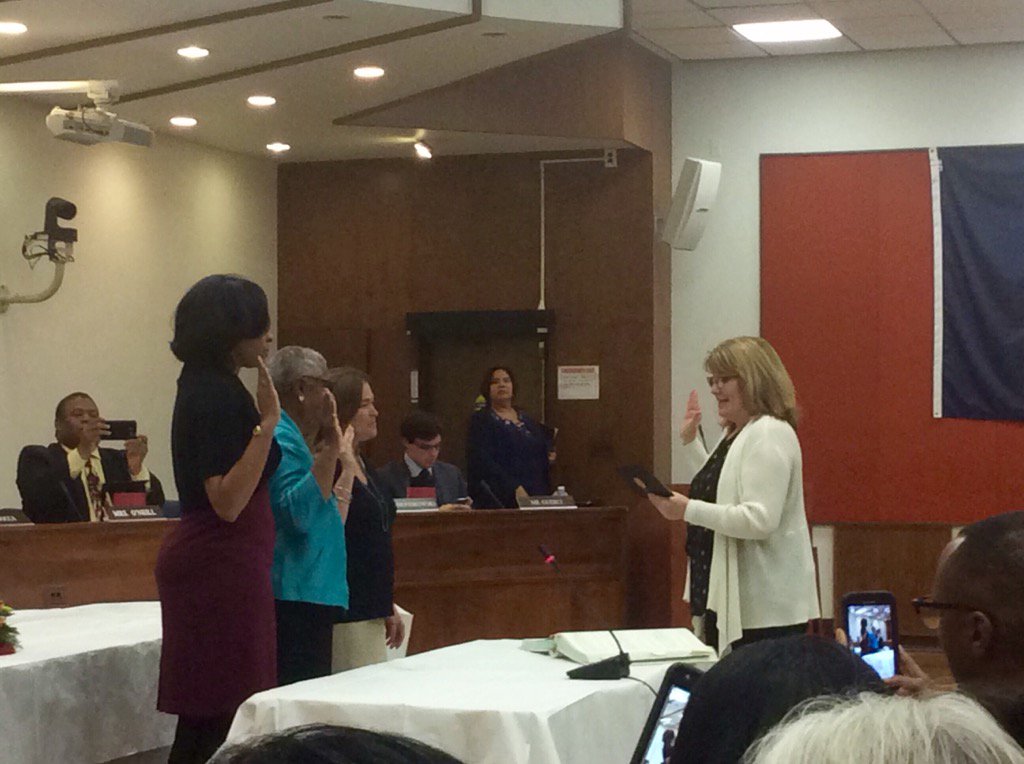 New School Board Members are Sworn in, Two Others Say Goodbye (VIDEO)
There are some new faces on the Montgomery County school board.
Newly elected school board members Jeanette Dixon and Shebra Evans were sworn into office, alongside incumbent member Rebecca Smondrowski, on Dec. 1st at a Board of Education (BOE) meeting in Rockville.
They join Michael Durso, Judith Docca, Patricia O'Neill, Jill Ortman-Fouse and student member Eric Guerci on the board.
It was an emotional ceremony as the BOE also said goodbye to two former school board members.
MyMCMedia's Sonya Burke reports.
The Board of Education meets next on Dec. 13, and school board members are expected to elect new officers at the top of that all day meeting. You can peruse the agenda for the meeting, here.