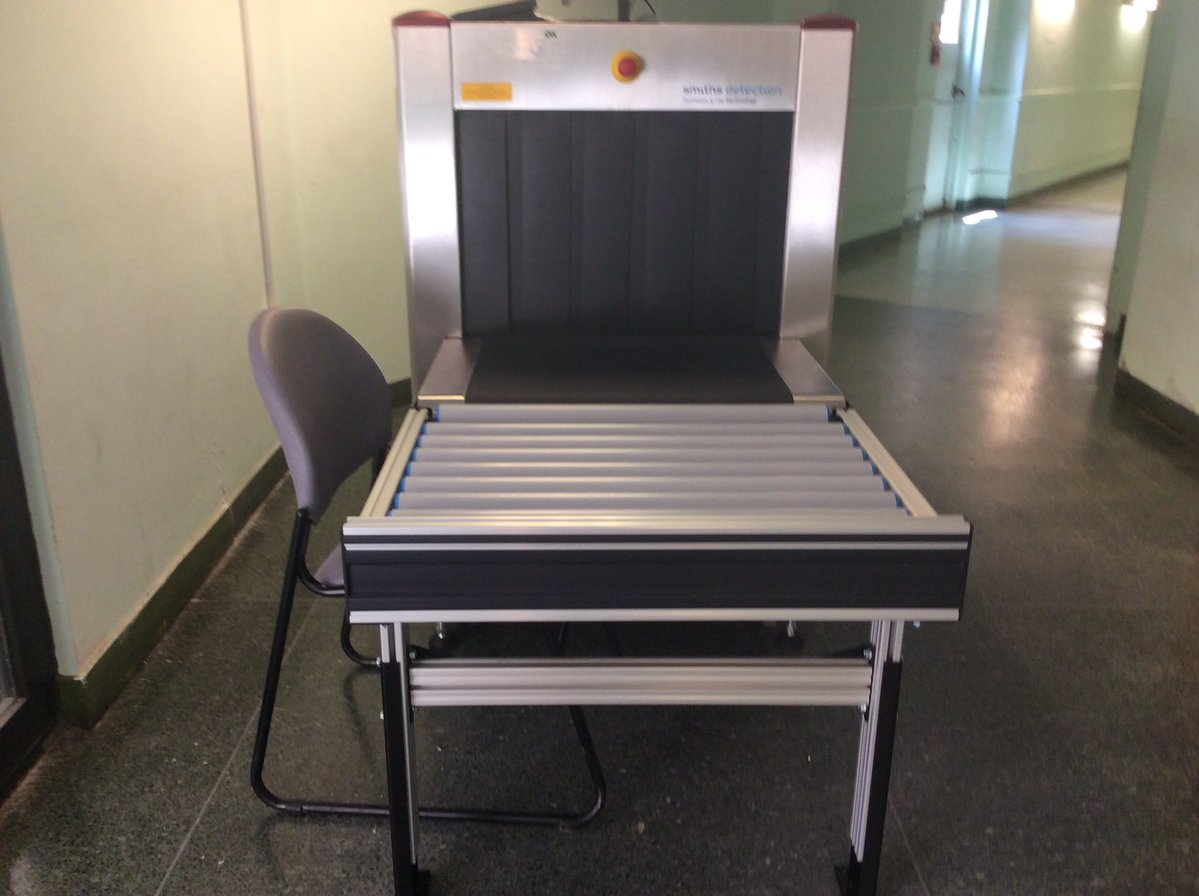 New Security Screening Equipment Installed at Council Office Building in Rockville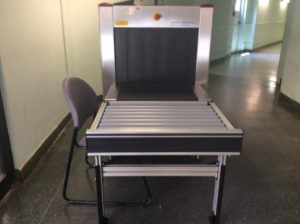 New metal detectors are being installed at the Council Office Building at 100 Maryland Avenue in Rockville.
"It's to screen materials that are coming into the building, to provide more security for everybody in the building, not just the Councilmembers," explained Glenn Orlin, deputy Council administrator.
Beginning on July 5, all visitors to the building will enter thru only two entrances between the hours of 7 a.m. and 10 p.m., Monday- Friday and 9 a.m. – 7 p.m. on weekends and holidays.  One of the entrances is located in front of the building near the cafeteria. The other is adjacent to the first-floor auditorium near the parking garage. No other entrance will be open to the public.
Once inside the building, all visitors will pass through a metal detector. Hand-held items, including but not limited to bags, briefcases, cell phones, containers, laptop computers and purses, will pass through an x-ray machine. Individuals who are unable to go through a metal detector will be screened by security personnel using a hand-held electronic wand. People who have health-related issues that prevent them from passing through a metal detector can request special accommodations from security personnel.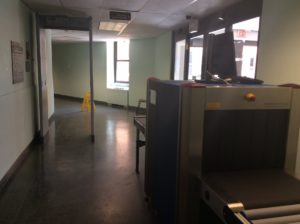 At the screening stations, security personnel will ask visitors to place all metal objects, such as coins, cell phones and keys, into a small basket. Visitors will not be asked to remove belts, coats, jackets, shoes or watches.
For public hearings and meetings attended by many visitors, those coming to the building may experience a line to enter and are asked to plan their travel schedules accordingly.
Earlier this spring, two uniformed police officers began staffing Council meetings and public hearings as an added security measure.
PREVIOUS POST
UPDATED: Council Unanimously Approves Security Checkpoints for Council Office Building (VIDEO)