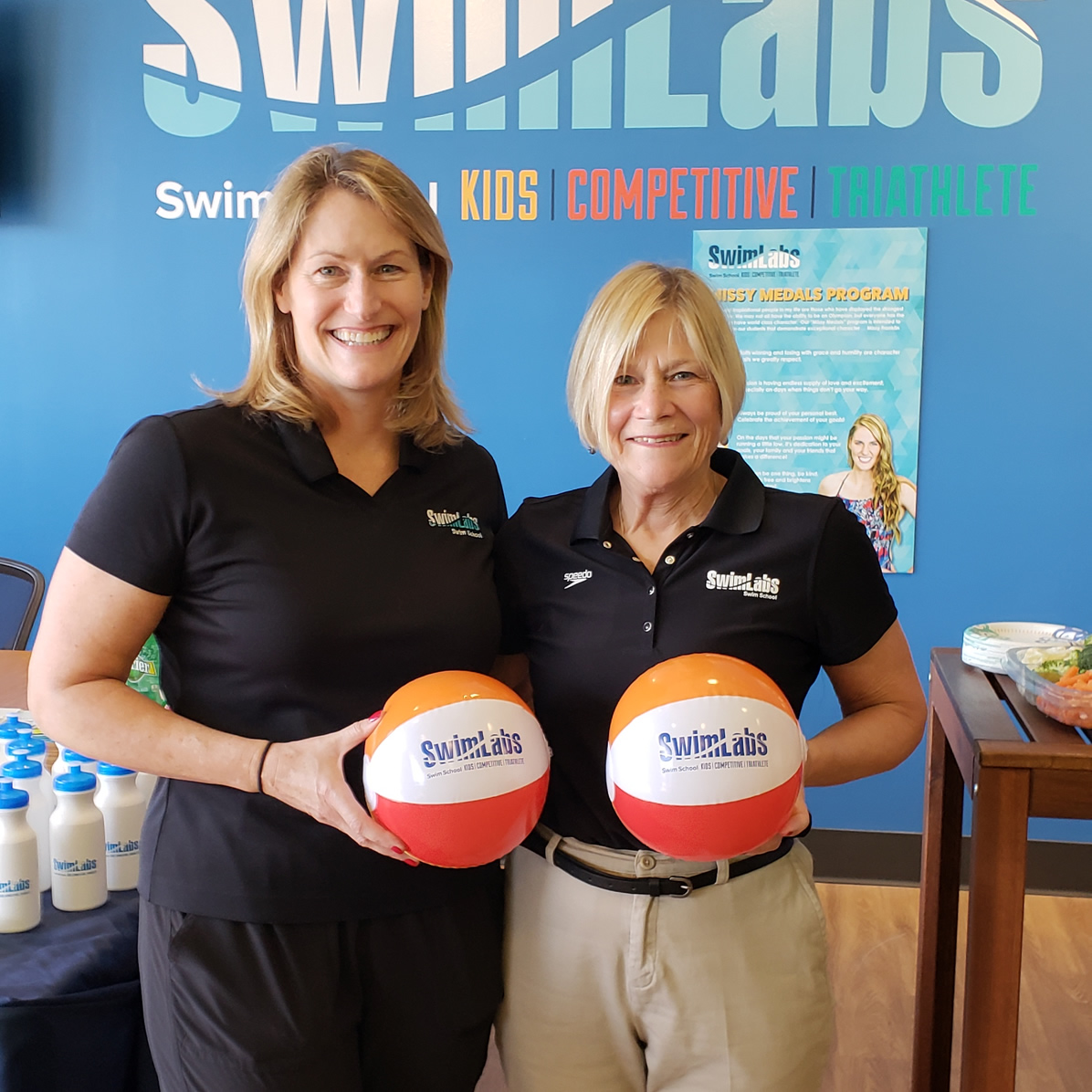 New Swim School Opens in Gaithersburg That Is Unlike Any Other Training Facility
A new swim lab has opened that allows swimmers to be comfortable and confident in the water and to help competitive swimmers excel at their highest level.
The Gaithersburg-Germantown Chamber of Commerce (GGCC) supported SwimLabs Montgomery County and celebrated the grand opening of their new location by conducting a Ribbon Cutting Ceremony on Friday, October 12. They are located at 353 Muddy Branch Road, Gaithersburg.
At SwimLabs Montgomery County, they recognize the importance of learning how to swim safe and correct, the first time. This unique facility creates the perfect environment for new swimmers and competitive swimmers to swim safer, stronger, faster and smarter.
The SwimLabs facility has small, indoor, warm-water pools which allow swimmers of all levels to concentrate on their stroke in a highly personalized setting; multiple in-pool cameras and in-pool mirrors positioned strategically to capture a 360-degree view of the swimmer's stroke, allowing swimmers of all ages and abilities to instantly view their own strokes, correct or enhance their form, adjust their technique and master their skills; video-analysis software; and a  video library of elite swimmers allow the staff to show swimmers their strokes side-by-side with the best in the world. Learn more at: www.swimlabs.com/montgomerycounty.
The GGCC is active in providing business-to-business networking opportunities throughout the year: a collective voice in local, regional, and state legislative affairs, professional development opportunities and other services that enhance the business environment.
The GGCC is located at 910 Clopper Road, Suite 205N, Gaithersburg. To learn more about the GGCC visit us at www.ggchamber.org.