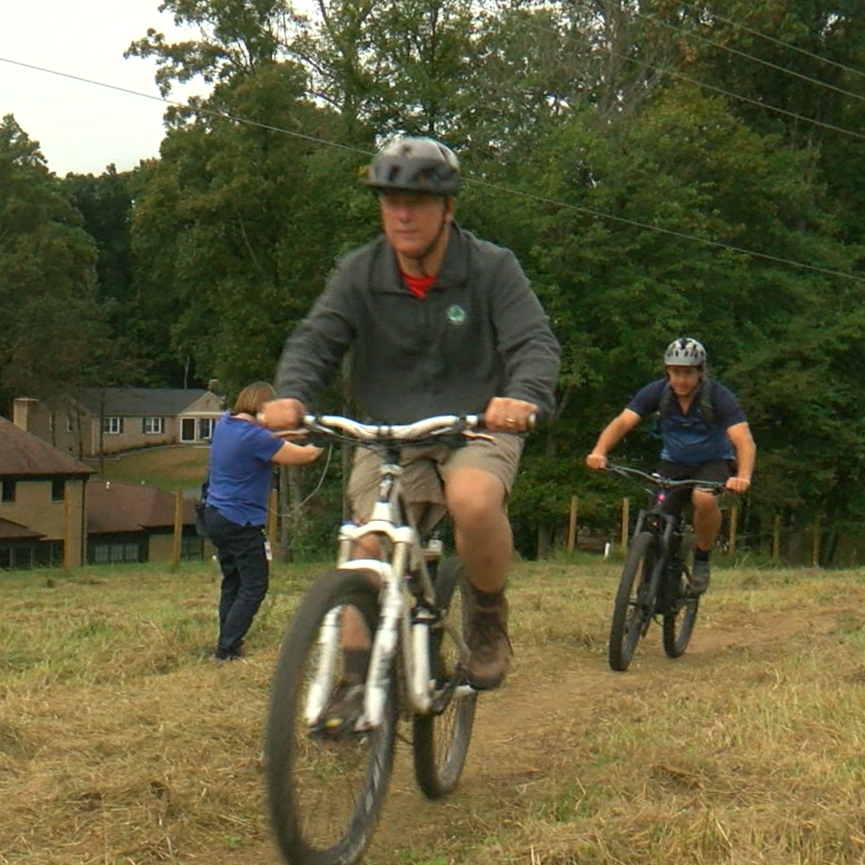 New Trail Opens Under Pepco Transmission Lines
A new trail for biking and walking connects the Muddy Branch Stream Valley to the South Germantown Recreational Park, following under Pepco transmission lines.
A ribbon was cut Friday on the trail, which can be accessed on Colton Lane, not far from Darnestown Road.
County Executive Ike Leggett said the trail was the result of the Pepco merger with Excelon.
This video was taken at the event:
Also attending the event was Danija Kreslins who lives along the trail. She was holding a sign that said the trail passed too close to her home — within 30 feet of her house and within 4 feet of the property line.
People on the trail could easily see into her windows, she said.
Ben Armstrong, Pepco's senior manager of regional communications, said the company would work with Montgomery Parks to move the trail.
Planning Board Chairman Casey Anderson said the board had received any complaints about the trail. Abutting property owners often have concerns about new trails. He noted that Maine senator Edmund Muskie, who ran for president in 1968, testified against the Capital Crescent Trail.
"We'll work through any concerns people have," Anderson said.