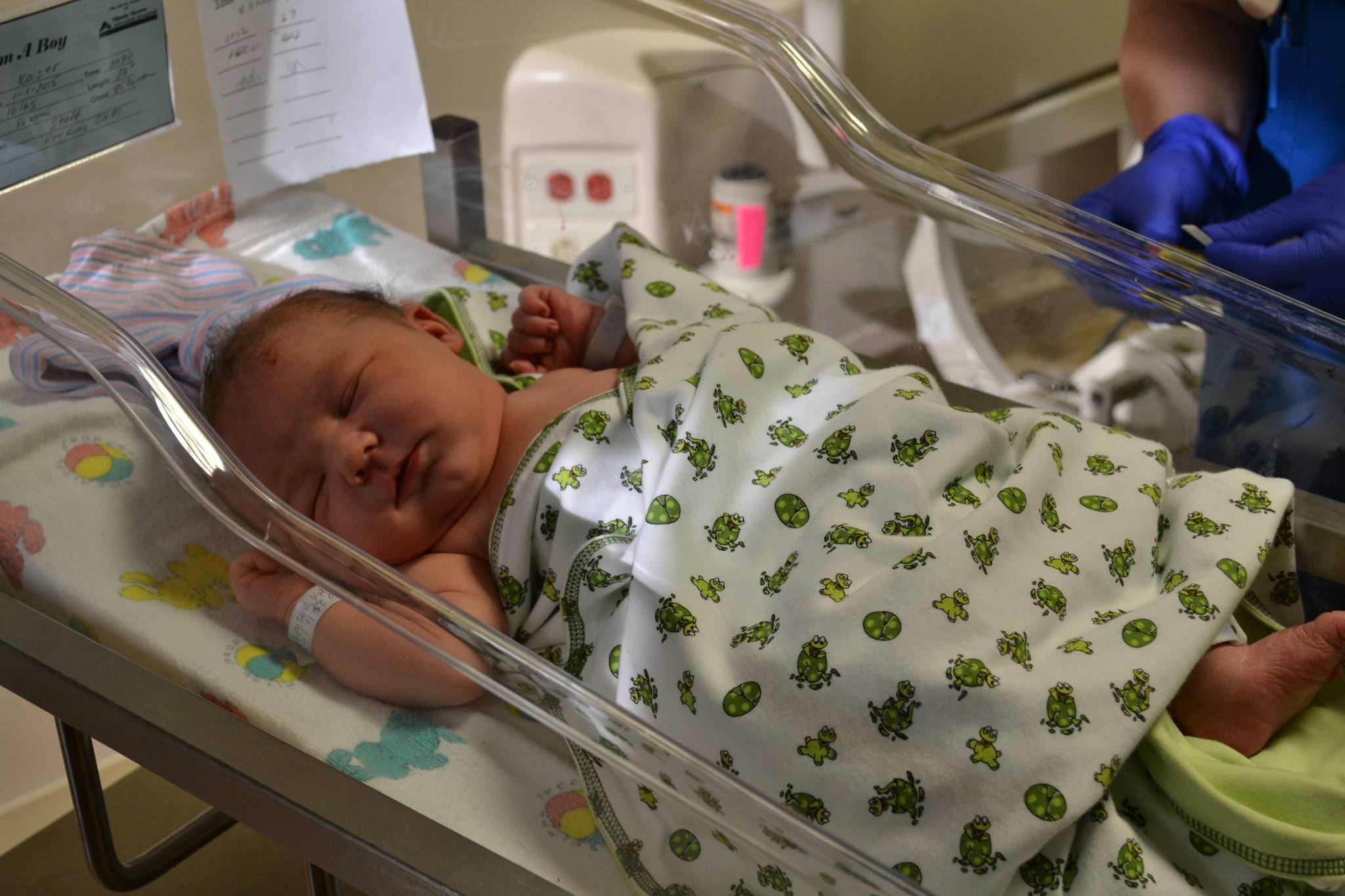 New Year's Day Babies Arrive Shortly After Midnight in Montgomery County (PHOTOS)
UPDATED
A Germantown family rang in the new year at Shady Grove Medical Center with a special delivery.
That's where the hospital's Birth Center welcomed its first baby of 2015, a boy weighing ten pounds, arrived at 12:30 a.m. on January 1.
Hospital officials said both mom and baby are resting and doing well.
"We are pleased to welcome Shady Grove Medical Center's first baby of 2015," said Kathy Dallas director of Women's and Children's Services. "Our physicians and staff recognize each birth is a special experience for a family, and we look forward to welcoming many more new arrivals this year."
As the first baby born at Shady Grove in 2015, the New Year's Day baby and his parents will receive a special gift from the hospital — a large basket of gifts donated or made by the nurses in the Birth Center, including handmade towels, blankets, hats, booties and many other baby essentials.
At Holy Cross Hospital, a hospital official said the first baby born in 2015 is a girl who arrived at 1:49 a.m. on Jan. 1. No other details about her arrival have been released.
Washington Adventist Hospital welcomed its first baby of the year, a boy, at 2:20 a.m. on January 1. The baby boy weighed six pounds and 14 ounces, and hospital officials say mother and baby are doing well.
"With over 100 years of history in this community, Washington Adventist Hospital has welcomed the arrival of babies for decades and recognizes the special experience of each birth," said Michele Schwarzmann, director of Women's Services at Adventist Healthcare Washington Adventist Hospital. "We are excited to be a part of this first birth of 2015 and are looking forward to many more at our hospital this year."
As the first baby born at Washington Adventist in 2015, hospital officials said the new year's baby and his parents will also receive a special gift basket from the hospital.
The first baby to be born at the new Holy Cross Hospital in Germantown is also a boy. Hospital officials said the boy arrived at 2:44 a.m. today. No other details have been released to date.
These four newborns, three baby boys and a baby girl, are among the first born in Montgomery County in 2015.