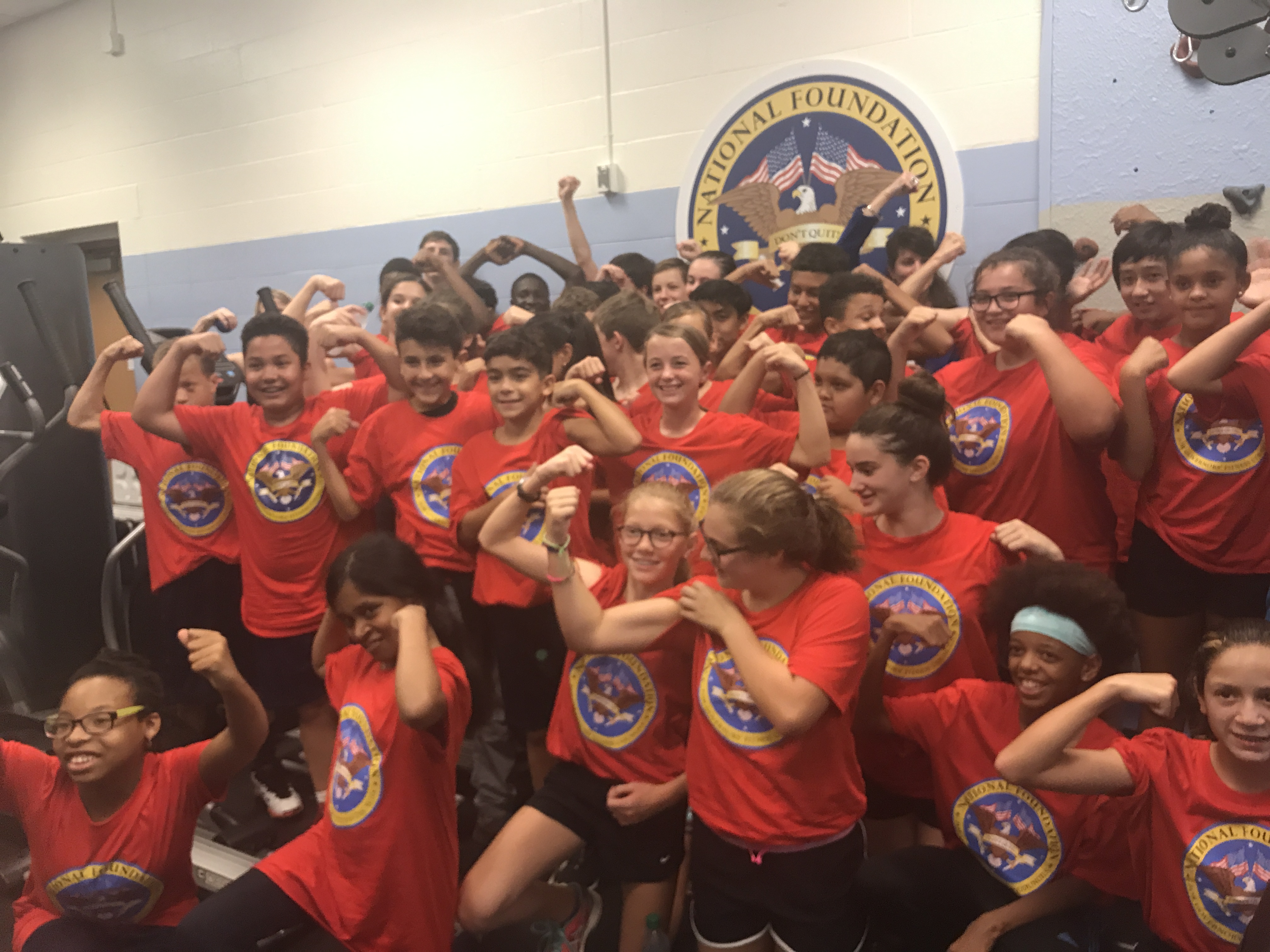 Newport Mill Middle School Receives $100K Fitness Center Makeover (VIDEO)
UPDATED: Students at Newport Mill Middle School are celebrating a new $100,000 fitness center thanks to the National Foundation for Governors' Fitness Councils.
Newport Mill was one of three Maryland schools selected as a "DON'T QUIT Fitness" winner this year for demonstrating innovative ways of promoting student wellness and the school's prize was a fitness center makeover.
Maryland Governor Larry Hogan joined Jake Steinfeld, chairman of the National Foundation for Governors' Fitness Councils, Montgomery County Board of Education member, Shebra Evans and local officials for a ribbon-cutting of the new facility which features updated free weight machines and cardio equipment.
"I was really surprised," said Ella, Newport Mill Middle School student. "It looks totally different. The walls are even painted and the equipment is so much better than before."
The new fitness center was financed through a public-private partnership with Nike, The Coca-Cola Company, and Wheels Up. The equipment was provided by TuffStuff Fitness.
The foundation's goal is to teach healthy habits to kids to prevent chronic disease related to obesity; and increase academic achievement and self-esteem.
"I think this new gym is important so we can exercise more and stay healthy," student Cruiz said.
Buck Lodge Middle School in Adelphi and Vanguard Middle School in Baltimore were the two other winning schools.
The Amerigroup Foundation is also a sponsor.
So much excitement here at Newport Mill Middle School as students wait for Governor @LarryHogan @mymcmedia pic.twitter.com/svSJidVgSw

— Mitti Hicks (@MittiMegan) October 10, 2017
All of this excitement is for a ribbon-cutting ceremony for the school's new "Don't Quit" Fitness Center @mymcmedia @MCPS pic.twitter.com/xEnlcjJCQ2

— Mitti Hicks (@MittiMegan) October 10, 2017
Governor @LarryHogan has just arrived @mymcmedia pic.twitter.com/JcyGrUnnEZ

— Mitti Hicks (@MittiMegan) October 10, 2017