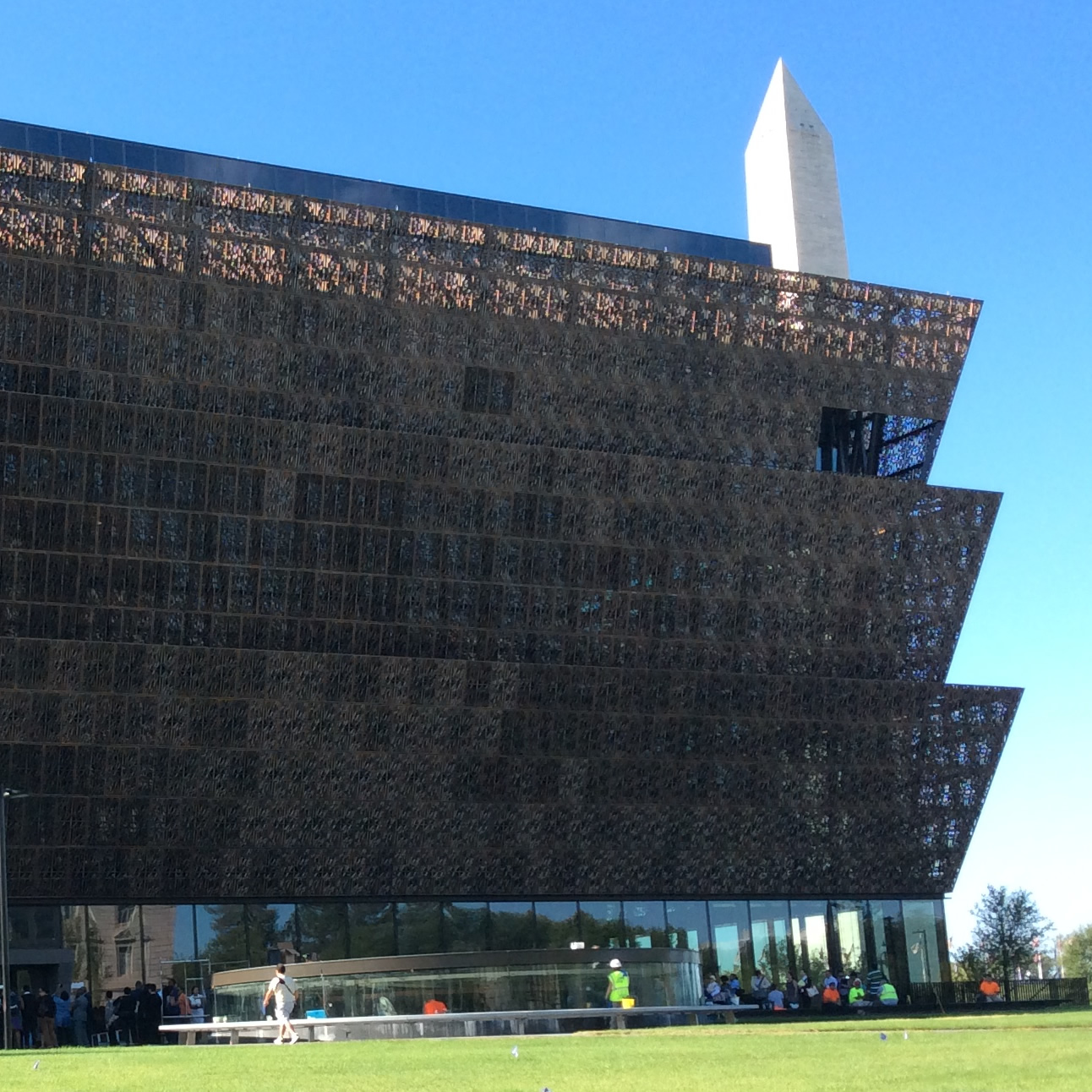 NMAAHC: What You Need to Know About Weekend Celebration
The grand opening of the National Museum of African American History & Culture (NMAAHC) will be a jam-packed celebration that tens of thousands of people are expected to attend this weekend. A free, three-day festival kicks off at noon Friday with "Freedom Sounds: A Community Celebration" on the Washington Monument grounds along Constitution Avenue between 15th and 17th Streets, NW.
The celebration will include music, storytelling and workshops. Evening concerts on Saturday and Sunday will feature Public Enemy, The Roots, Meshell Ndegeocello and other performers. Three food concessions will provide BBQ, Po' Boys, Caribbean Jerk and more during the festival.
The main event is the dedication ceremony on Saturday, September 24. It begins at 10 a.m. on an outdoor stage facing the Washington Monument grounds. No seating will be available on the Monument grounds, so people are encouraged to bring blankets for seating. President Obama and a host of other dignitaries will take part in the dedication. Not going to the National Mall? Live coverage of Saturday morning's events will be shown on C-SPAN.
The museum is expected to open from about 1 to 8 p.m. on Saturday. The museum hours on Sunday are 7 a.m. to midnight. You will need a timed pass to enter the museum over the weekend and through December 31. Some timed passes for weekdays in November and December are still available. Go here to reserve passes for future dates. It is recommended that visitors take as little as possible with them when they enter the museum. That will speed up the security process and make it easier to walk through the 400,000-square-foot structure.
Security is expected to be tight for the three-day celebration. Three checkpoints will open Friday at 10 a.m., Saturday at 6 a.m. and Sunday at 8 a.m. Hard coolers, pets, glass containers, soda cans, aerosol containers, tents, folding chairs and umbrellas are on the list of banned items. Street closures are expected to make driving anywhere near 14th Street NW and Constitution Avenue a nightmare. Metro is your best option for getting to the National Mall. The Federal Triangle and the Smithsonian subway stops are the closest to the museum. Avoid the Orange Line in Northern Virginia because of continuing repair work.
Planning to ride your bike? You won't be able to bring it inside the security perimeter. It could be a long walk from bicycle racks available outside the Smithsonian's other museums and galleries. People heading to the Mall for the celebration are allowed to bring light snacks and refillable water bottles. Filtered water stations will be set up on the Washington Monument grounds. Be sure to avoid bringing food or drinks in containers on the banned list.
Check the NMAAHC website for more  information on banned items, street closures and festival events.