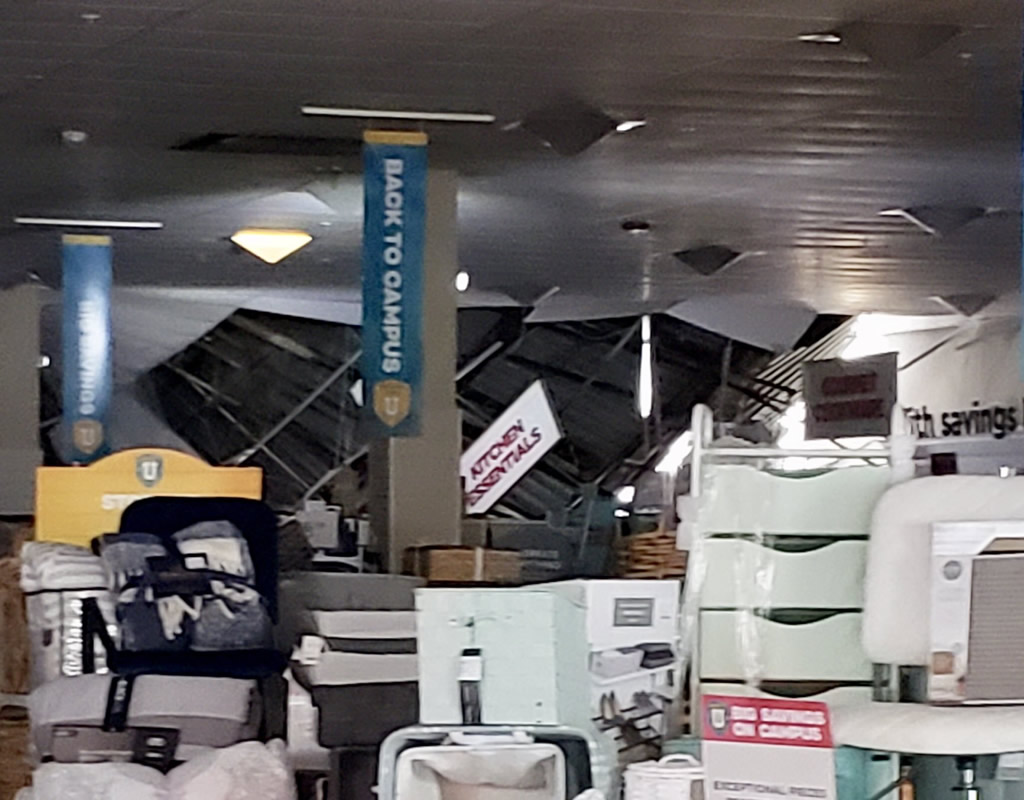 No Injuries After a Gaithersburg HomeGoods' Roof Partially Collapses
A HomeGoods store in Gaithersburg, located on Quince Orchard Road, has been deemed "unsafe to occupy" by a building inspector after its roof partially collapsed Wednesday afternoon.
HomeGoods Store, 602-A Quince Orchard Road, partial roof collapse, likely due to water accumulation on roof, damage to natural gas line (Gas controled by @mcfrs) No injuries. Waiting for Gas Co. & building inspector pic.twitter.com/PlaSSWpgAk

— Pete Piringer (@mcfrsPIO) August 7, 2019
Pete Piringer, the spokesperson for Montgomery County Fire and Rescue Services, tweeted that the roof probably collapsed due to an accumulation of water.
UPDATE – HomeGoods Store , CLOSED, 600 blk Quince Orchard Rd. Gaithersburg, HomeGoods store, Quince Orchard Plaza, partial roof collapse, likely water build up (from t-storm), occupied business, building evacuated, no injuries, building inspector 'posted' Unsafe to Occupy pic.twitter.com/JuRWIYpL9f

— Pete Piringer (@mcfrsPIO) August 7, 2019
When the roof collapsed, Piringer tweeted that people evacuated the building and no one was injured.
It's unclear how much the damages will cost to repair.