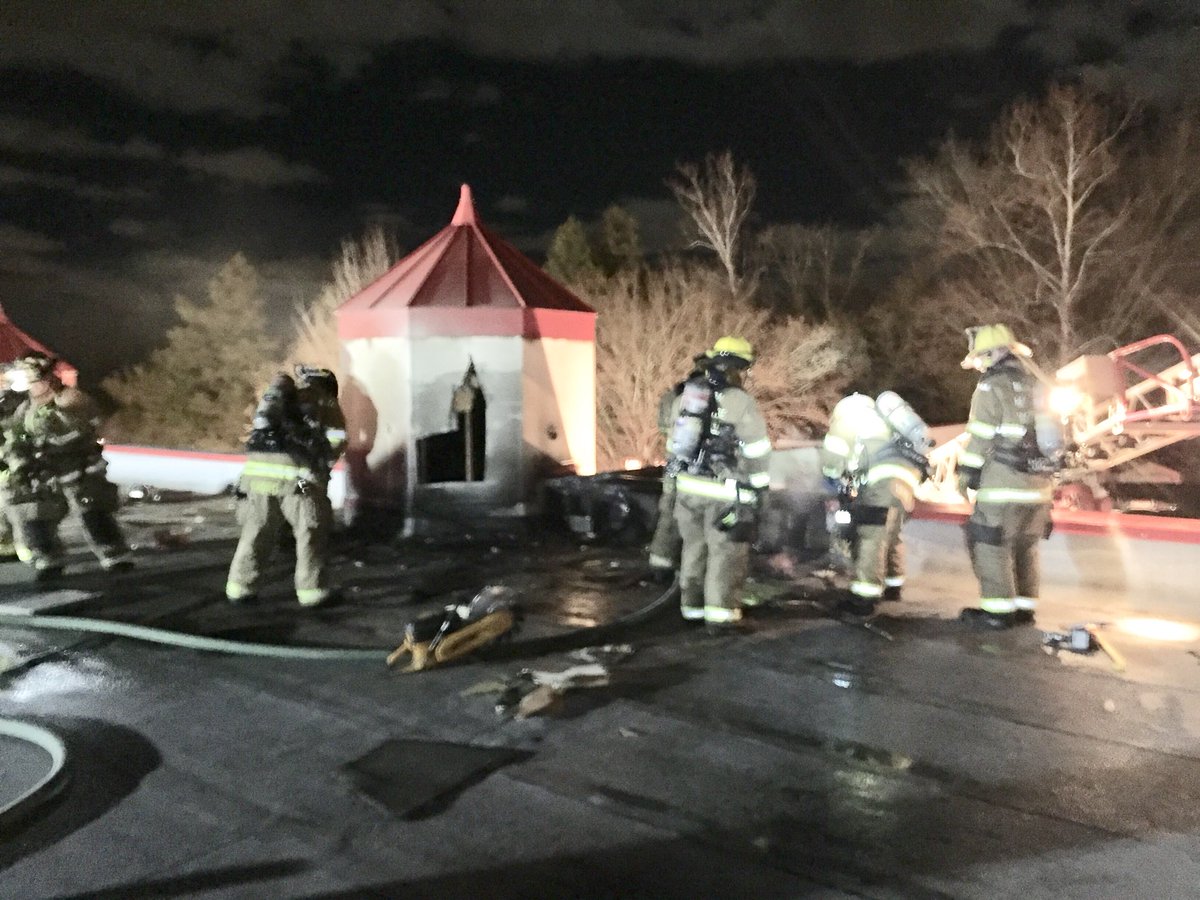 Update: Adventure Theatre Cancels Weekend Performances Following Fire
Update: Adventure Theatre cancels March 3rd and 4th performances at their Theatre in Glen Echo Park due to fire damage in the business offices.
Adventure Theatre MTC in Glen Echo Park sustained damage in a fire on Friday.
The fire started about 1:30 a.m.
Montgomery County Fire and Rescue spokesman Pete Piringer said via Twitter said the cause of the fire was electrical and started in a wall space. When firefighters arrived, smoke was coming from the roof.
There were no injuries and the damage was believed to be more than $25,000, Piringer said.
The theater, the longest running theater in the state for young audiences, was not affected, but the damage to the offices was significant, according to an Adventure Theatre news release.
By 5 p.m. Friday, the theater expects to announce its plans for weekend performances. Any cancellations will be announced 24 hours in advance on the theater's website<http://www.adventuretheatre-mtc.org/> and social media.
All purchased tickets for cancelled performances may be exchanged for an upcoming performance of Alexander and the Terrible, Horrible, No Good, Very Bad Day by e-mailing boxoffice@adventuretheatre-mtc.org<mailto:boxoffice@adventuretheatre-mtc.org> with the order number and preferred time/date of the exchange or by calling the box office at 301.634.2270.
Programs at the Wintergreen Plaza location are not affected and will continue as scheduled.
Early this morning, PE711 was dispatched for an automatic fire alarm at Glen Echo Park. The crew arrived to find smoke showing from the Adventure Theater and requested a full assignment for a structure fire, which includes several suppression, command, E… https://t.co/wR6BUUxc8r pic.twitter.com/xXSNcDO34K

— Glen Echo Fire Dept (@GlenEchoFD) March 2, 2018
UPDATE (~1a) Glen Echo Park, Adventure Theatre, 7300 MacArthur Blvd, PE711 dispatched AFA & Upon arrival had smoke coming from roof; others units assisted, ~75 FFs responded; Cause, electrical in nature; Area of Origin, wall space, wardrobe storage room; Damage >$25K; no injuries pic.twitter.com/sxi3jD1Up8

— Pete Piringer (@mcfrsPIO) March 2, 2018