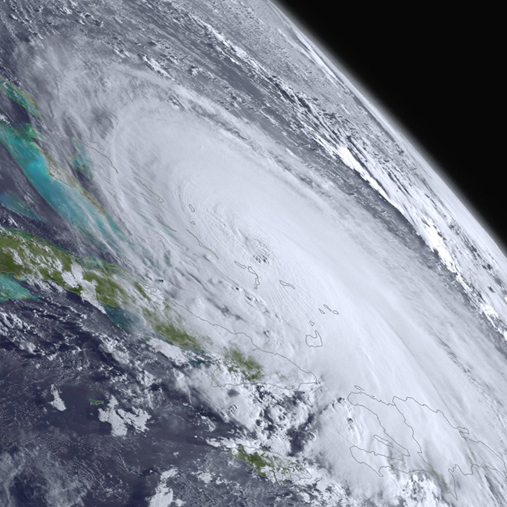 NOAA Predicts 2 to 4 Major Hurricanes in 2017
Hurricane season starts Thursday and the federal forecasters have these predictions for the 2017 season:
11 to 17 named storms, meaning winds will be 39 mph or higher;
five to nine hurricanes, meaning winds of 74 mph or higher; and
two to four major hurricanes, meaning winds of 111 mph or higher.
An average season, according to the National Oceanic and Atmospheric Administration, has 12 named storms, of which six become hurricanes, including three major hurricanes.
The 2017 numbers include Tropical Storm Arlene, a storm that formed over the eastern Atlantic in April.
NOAA based its predictions on the expectation of a weak or nonexistent El Nino, the fluctuations in temperature between the ocean and atmosphere in the equatorial Pacific that can affect weather patterns around the planet.
When El Ninos are strong they usually suppress development of Atlantic hurricanes, NOAA says. So when El Ninos are weak, forecasters expect more hurricane activity.
Climate models, however, are showing considerable uncertainty.
The 2016 season was the most active since 2012, with 15 named storms, including seven hurricanes and four major hurricanes, NOAA said. The agency will update this outlook in early August, just before the peak of the season.
The names for hurricanes this year are: Arlene, Bret, Cindy, Don, Emily, Franklin, Gert, Harvey, Irma, Jose, Katia, Lee, Maria, Nate, Ophelia, Philippe, Rina, Sean, Tammy, Vince and Whitney.