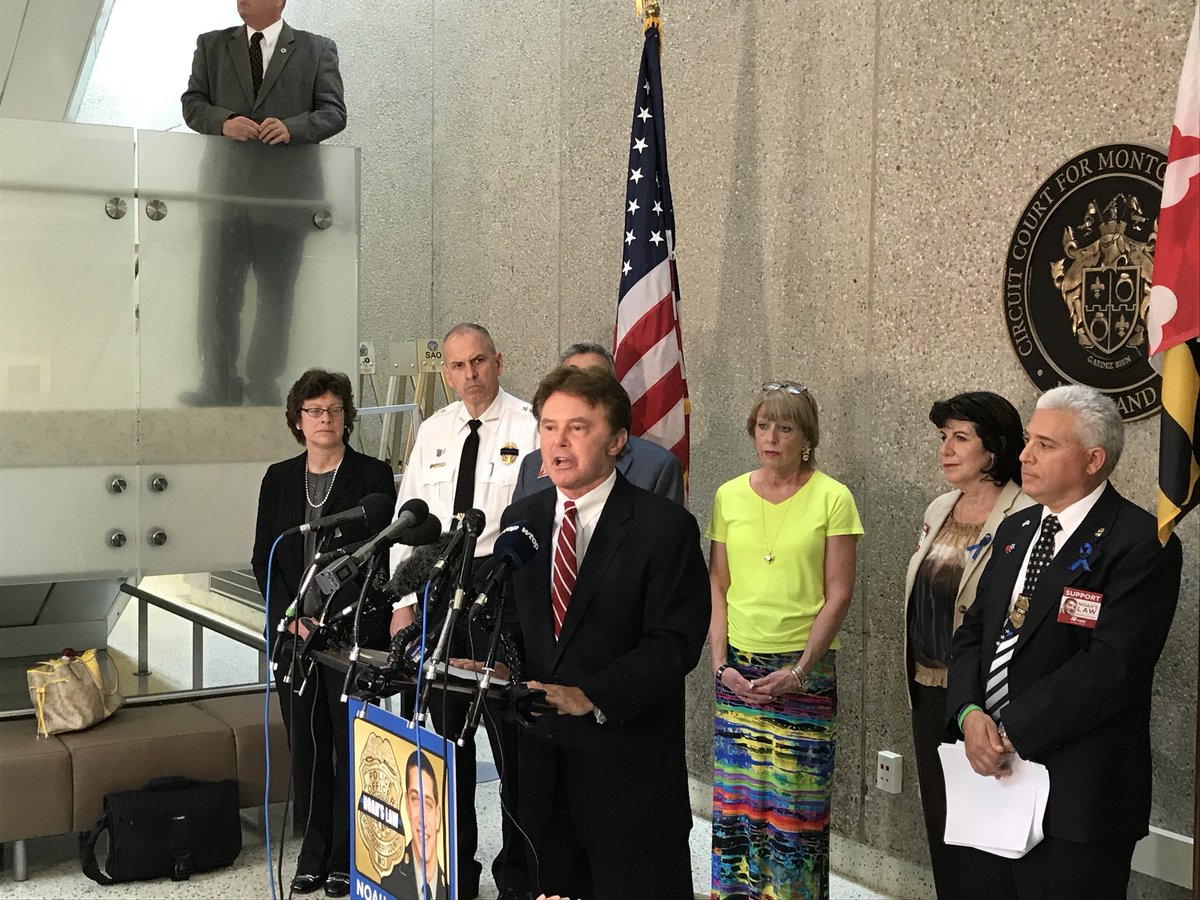 'Noah on Patrol' to Help Combat Drunken Driving
An effort to enhance drunken driving enforcement will be named for a Montgomery County police officer who was killed trying to enforce drunken driving laws.
"Noah on Patrol" was named for Officer Noah Leotta, who was working a holiday alcohol enforcement in December 2015 when he was struck and killed by a drunken driver.
In 2016, the General Assembly passed "Noah's Law," which required ignition interlock systems installed in the automobiles of everyone convicted of a drunken driving charge. With the interlock systems, the drivers must first blow into a device to prove they haven't been drinking.
Drunken drivers "are playing Russian roulette with our lives," said Rich Leotta, Noah's father, who spoke at a Tuesday news conference at Montgomery County Circuit Court.
At the news conference, advocates said county judges were circumventing the spirit of the law by granting probation before judgment; such sentences do not require a judge to require the interlock systems.
"Whenever an ignition interlock is installed, Noah is back on patrol," State's Attorney John McCarthy said.
The goal of Noah on Patrol is to eliminate drunken driving from Montgomery County. The project will include publicizing stepped-up enforcement, bring attention to costs and consequences of drunken driving, and urging those who drink to use ride services or designated drivers.
Advocates also plan a "court watch" program to build statistics around which judges insist on the interlock systems.
"Court watch programs work," McCarthy said.
Police Chief Tom Manger also said advocates hope to create a county court for drunken driving offenders.