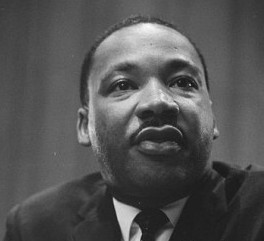 Nominations Still Wanted for Two Awards Presented at 2017 Martin Luther King, Jr Celebration
The Dr. Martin Luther King, Jr. Commemorative Committee has extended the deadline for nominations  for the 2017 Annual Humanitarian Award and the Children of the Dream Awards presented at the annual Dr. Martin Luther King, Jr. celebration, according to a news release.
The deadline for nominations is Jan. 9.
The Humanitarian Award will be presented to a resident who has dedicated his or her life to advancing the dignity of every member of the community.
The Children of the Dream Awards will be presented to one male and one female high school student, or high school group or club, who demonstrate outstanding character and community and school involvement. This year's recipient must also show how their efforts fostered the importance of social justice in our community.
The celebration will take place on Jan. 16 at The Music Center at Strathmore beginning at 3:30 p.m. This year's theme is "Injustice anywhere is a threat to justice everywhere."