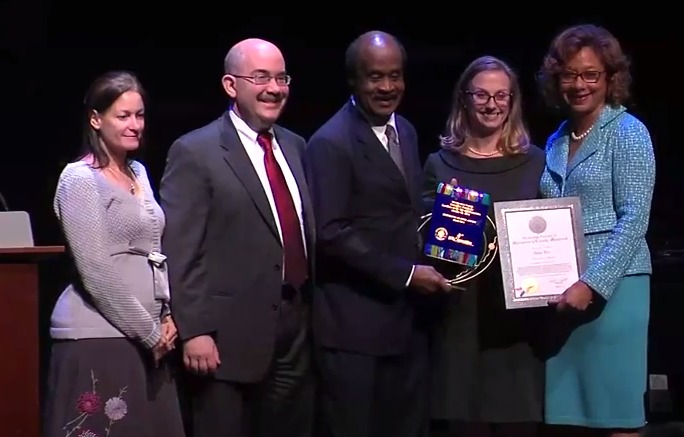 Nominations Wanted for Arts and Humanities Awards (VIDEO)
Montgomery County Executive Isiah Leggett is seeking nominations for the annual County Executive's Excellence in the Arts and Humanities Awards to be presented at a special ceremony on October 26.
Now in its 14th year, the Executive's Awards are the most prestigious honors conferred by Montgomery County on individual artists, scholars, organizations and cultural patrons. The following recognitions will be presented: the Education Award, Community Award, Volunteer Award, Outstanding Artist or Scholar Award, Business or Individual Patron Award and Emerging Leader Award.
Members of the community are invited to nominate an individual or group worthy of an award. The deadline for nominations is July 31.
"These are the most prestigious honors conferred by the County on individual artists and scholars, organizations and patrons of the arts and humanities," said Leggett. "This annual event celebrates the arts and humanities community that supports our economy and enriches our quality of life in Montgomery County."
For details and nominating instructions, visit the Arts and Humanities Council of Montgomery County's website here.
Visit our PEG partner County Cable Montgomery to view more of its local programming.