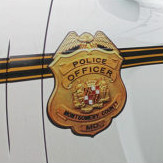 Noose Found Tied to Montgomery Village Tree
A noose was hanging from a tree in the Heron's Cove condominium neighborhood in Montgomery Village, Montgomery County police said in a statement.
The noose, in the 18900 block of Mills Choice Road, was found about 8 a.m., police said. Made of synthetic rope, the noose was found in a tree in a common area near the neighborhood parking lot. Police said officers interviewed residents, who had no indication that this was directed toward a specific individual or of any related suspicious activity in the neighborhood.
An officer removed the noose and entered it into evidence, police said.
Anyone with information regarding this incident is asked to call the Montgomery County police at 301.279.8000.