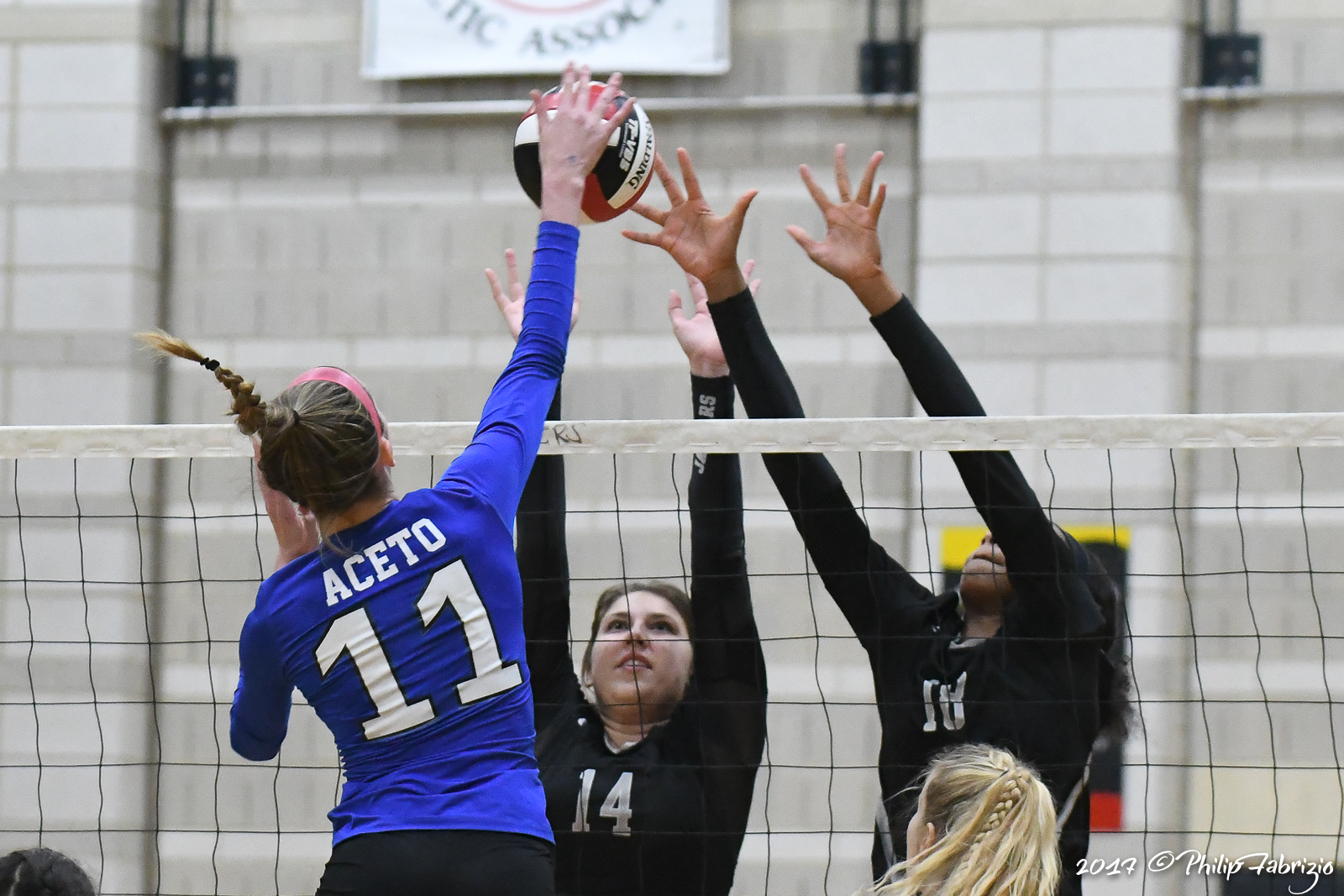 Northwest Advances to State Volleyball Championship with 57 Wins for Past Three Seasons
Northwest (NW) Jaguars volleyball has over the past three season a record of 57 wins and 1 loss.  Last evening they added the Sherwood Warriors to that win total in 3 sets (25-21, 25-17, 25-20).  Now NW face Arundel on Saturday at 2:30 p.m. in the 4A MPSSAA Championship game.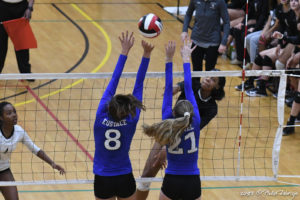 Final scores betray the valiant effort by the Warriors who put a scare into the Jags in the third set by rallying from a 17-4 deficit.  At one point Sherwood ticked off seven straight offensive points to narrow the gap to 23-20.  NW held on in the final set 25-20 to move to the final round in the state playoffs.
Exceptional play by Janiece Jefferies anchored this win.  Jefferies had a rare game triple double with 10 Kills, 26 Assists and 10 Digs.  Senior Jenaisya Moore had 26 Kills and a game point average of 26.5 points to lead all on the court.  Sarah La for Sherwood had 9 Kills and a game point average of 10.5.
Grace Aceto and Isabella Kimmel contributed much energy to the Warrior's third set rally.  Kimmel said that in the third it was a team effort so to "bring the belief that we could win". Coach Jacke Achten responded when asked about the Warriors slow start saying, "NW does that too you".  His team could never get a flow till that crucial third set.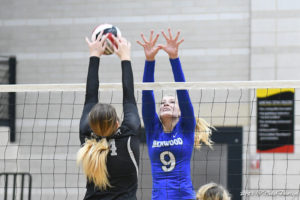 As a result what NW's opponents miss in their match-ups is that these Jaguars have great chemistry.  Senior Dasha Kurochinka when ask what she will remember most said, "the great connection with all the girls … they care for each other."
In addition, NW Coach Stephanie Blake summed up their seasons well by saying, "these girls [seniors] don't give themselves enough credit they have so much to do with our success over the past four years."
Consequently, future Northwest teams may never have a win streak for the record books similar to the current mix.  Win or lose on Saturday, it does not matter, for these NW Jags have set a bar in MoCo to measure success and great team play.
Photos to follow
Copyright 2017 © Phil Fabrizio | Photoloaf for MCM
Copyright 2017 © Daryl Schultz | BayCountry Photos
See more Semifinal and Final 4A Volleyball action at MPSSAA Volleyball Photos